Photography Jimmy Courceles
Discover amazing secrets that Sierra Nevada hide in the middle of this powerful jungle that also allow us to discover the Lost City of Colombia. Get inspired with this guide and book now your next adventure.
1.- Lost City trek is for adventurers.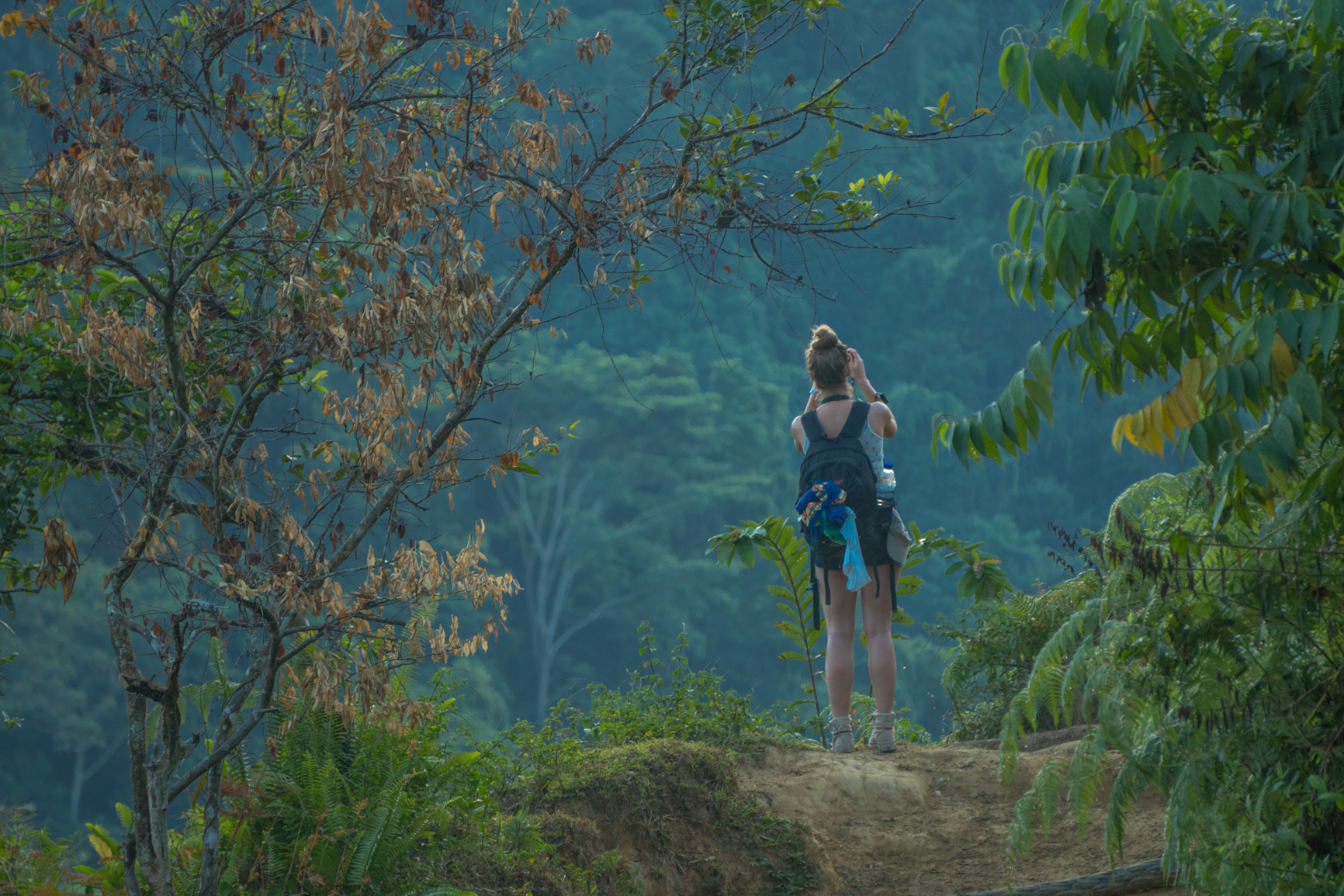 It is true that the lost city is one of the natural sites that you can not see in Colombia, but it is also true that it is not easy to find for you. It is a road where you have to walk hard, climb mountains, descend hillsides, take off your shoes and cross rivers, bridges, jump stones and climb 1,200 steps to finally reach the lost city. As I said before, there is no easy way for anyone, but without a doubt it is an achievement when you have achieved it.
2.- The Sierra Nevada is powerful and healing.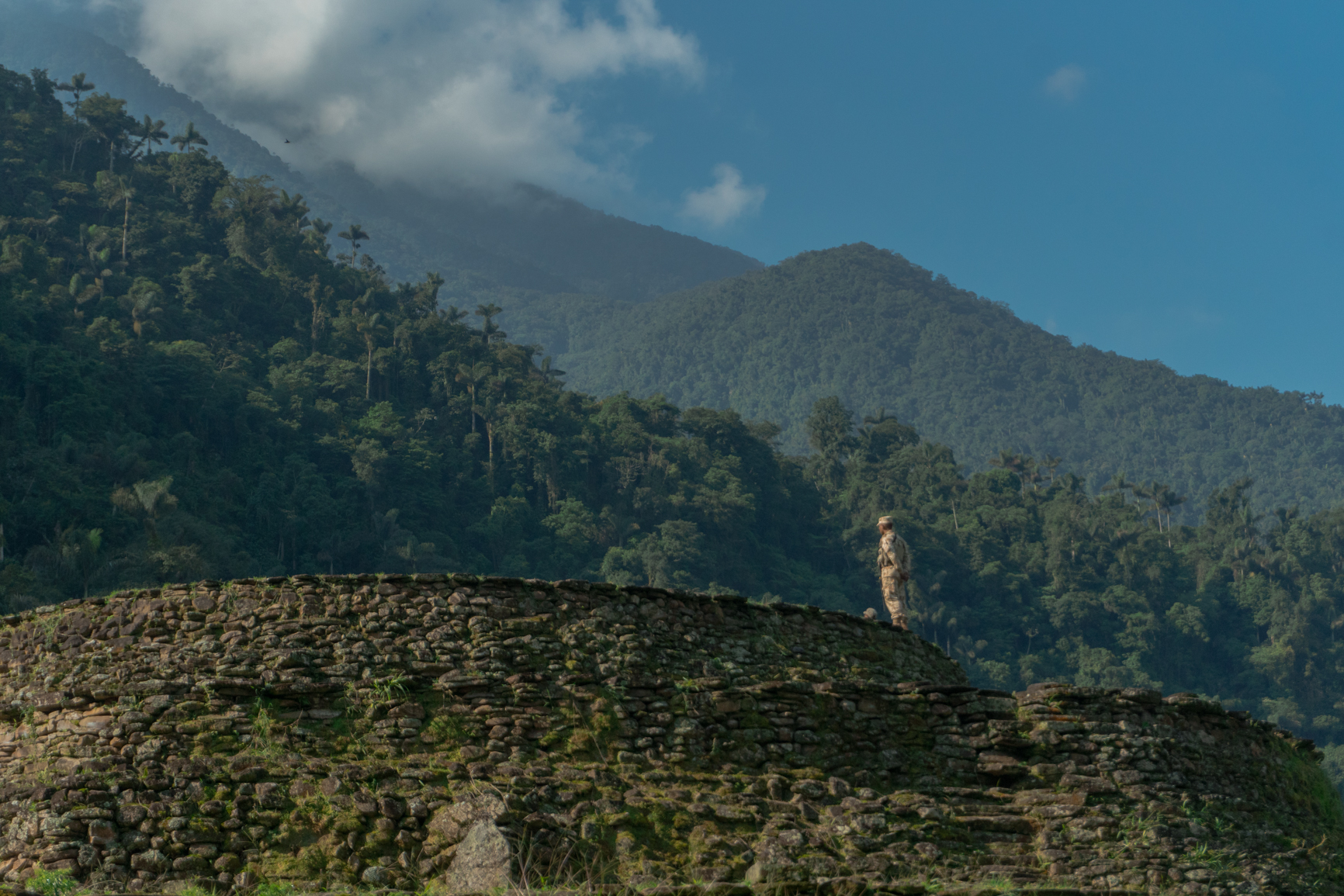 In this place magic is breathed, it is one of the most powerful and healing places I have been. Once I entered into his guts, I realized how little by little he was breaking my resistances (all the time I was wondering what the hell I was doing there), for finally the last night I was there, I had a dream so lucid that it seemed to be going through that dream I was able to solve an aspect of my life that I resisted to solve. I'm sure it was a gift from the Sierra Nevada, it's energy is so powerful that you can not go home empty, something from there will take you forever.
3.- The most important thing is the road itself.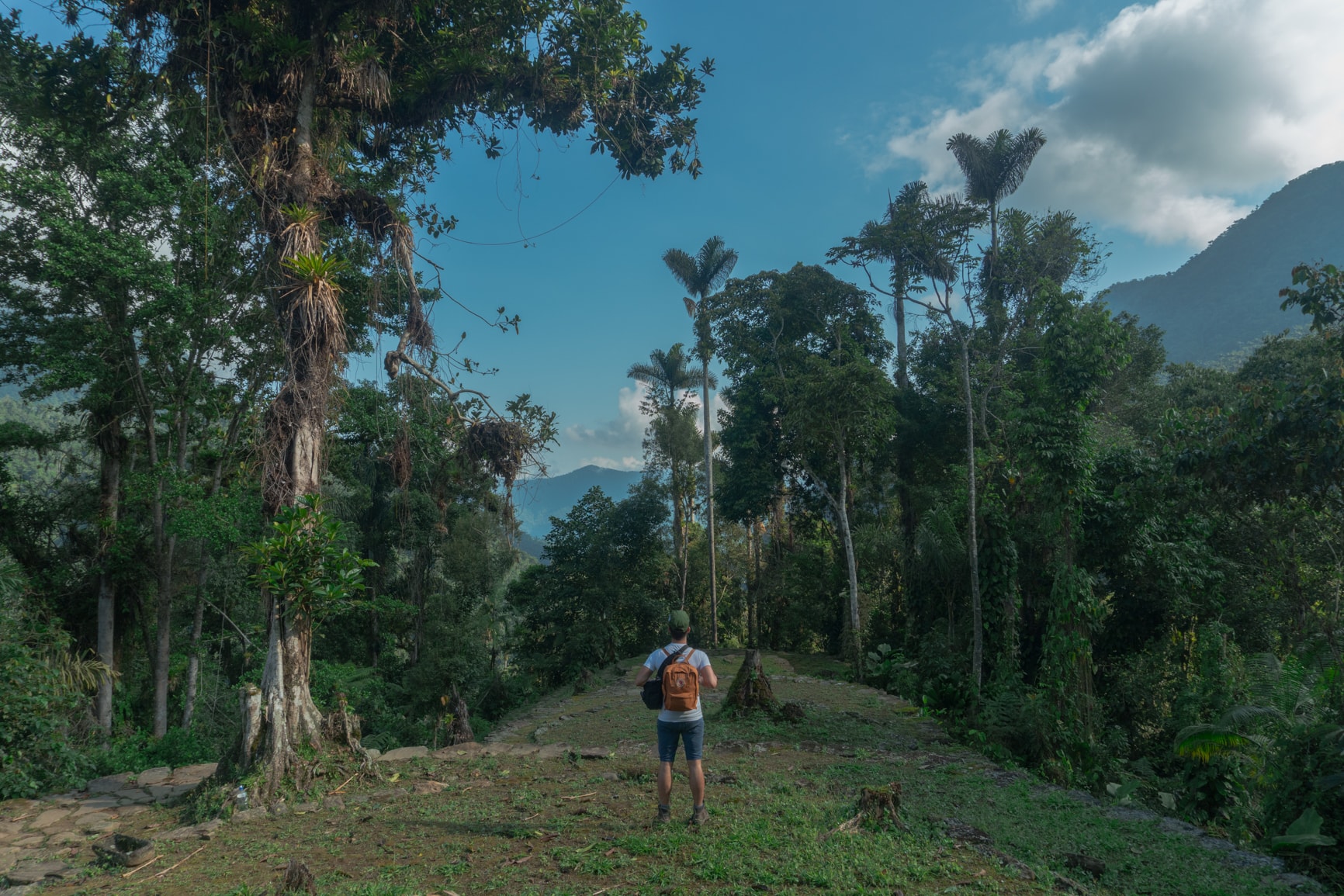 I'm going to tell you a secret, many have the desire to get a tour to Lost City to find that the size of their expectations was very small (or very large, as the case may be), but I sincerely tell you to enjoy the road a lot, this too is part of the beauty of the place, its complicated start and longed for end, is part of the challenge, and the best landscapes you will see while you cross the veins of the Sierra, she has much to show you besides protecting an ancient city.
4.-The energy of the forest will give you motivation.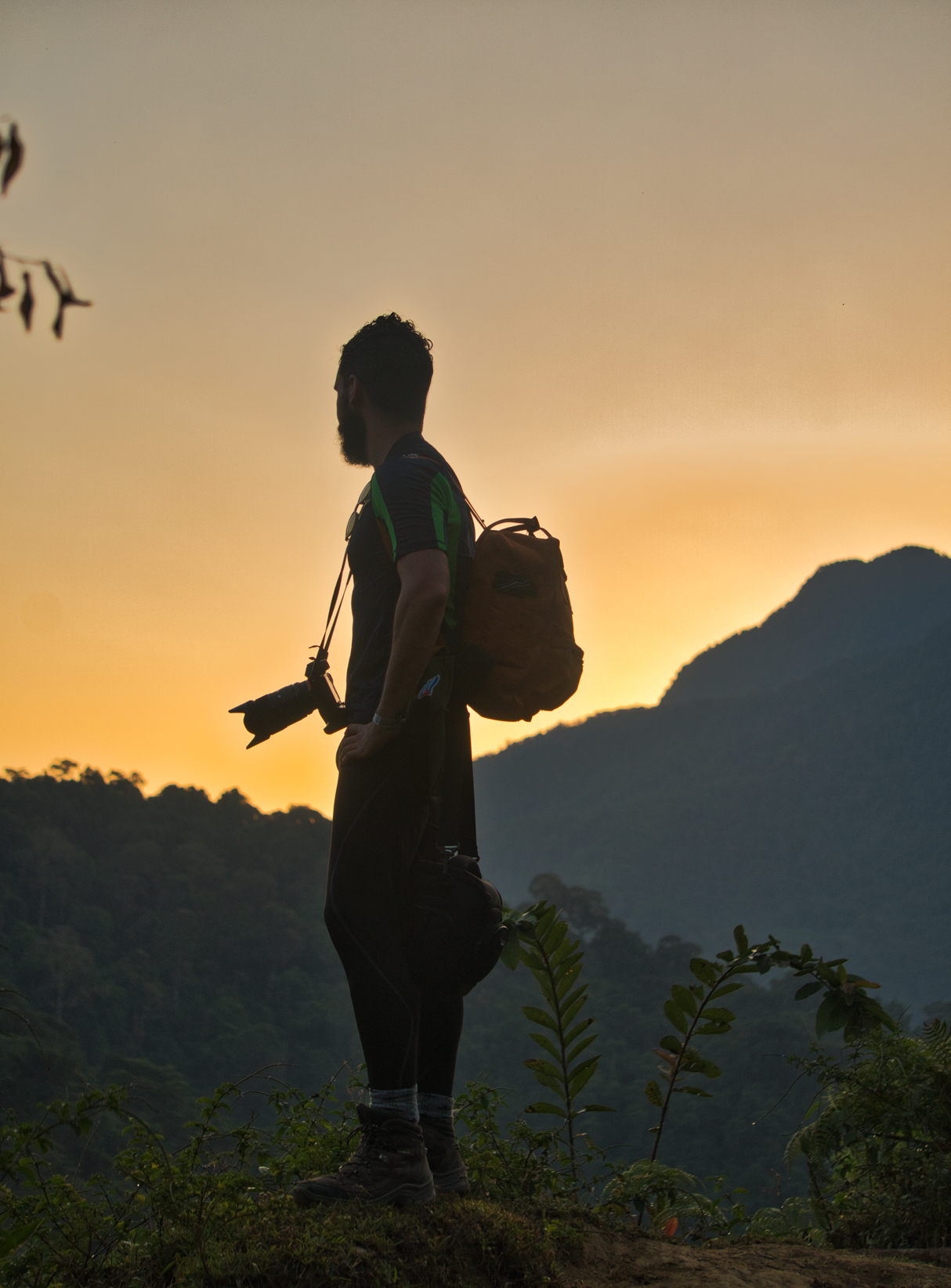 We all know that nature and trees are powerful, they are the grandparents of wisdom, in them all the information of the jungle is protected, they are powerful guardians who shelter your path with your shadow, thank you for it, realize the importance of them in our life. In the Sierra Nevada you will see many of them, some very old, others younger, some very tall and others just growing, observe them, embrace at least one of them, and connect with their energy, you will see the magic that vibrates.
5.-The language is not a barrier.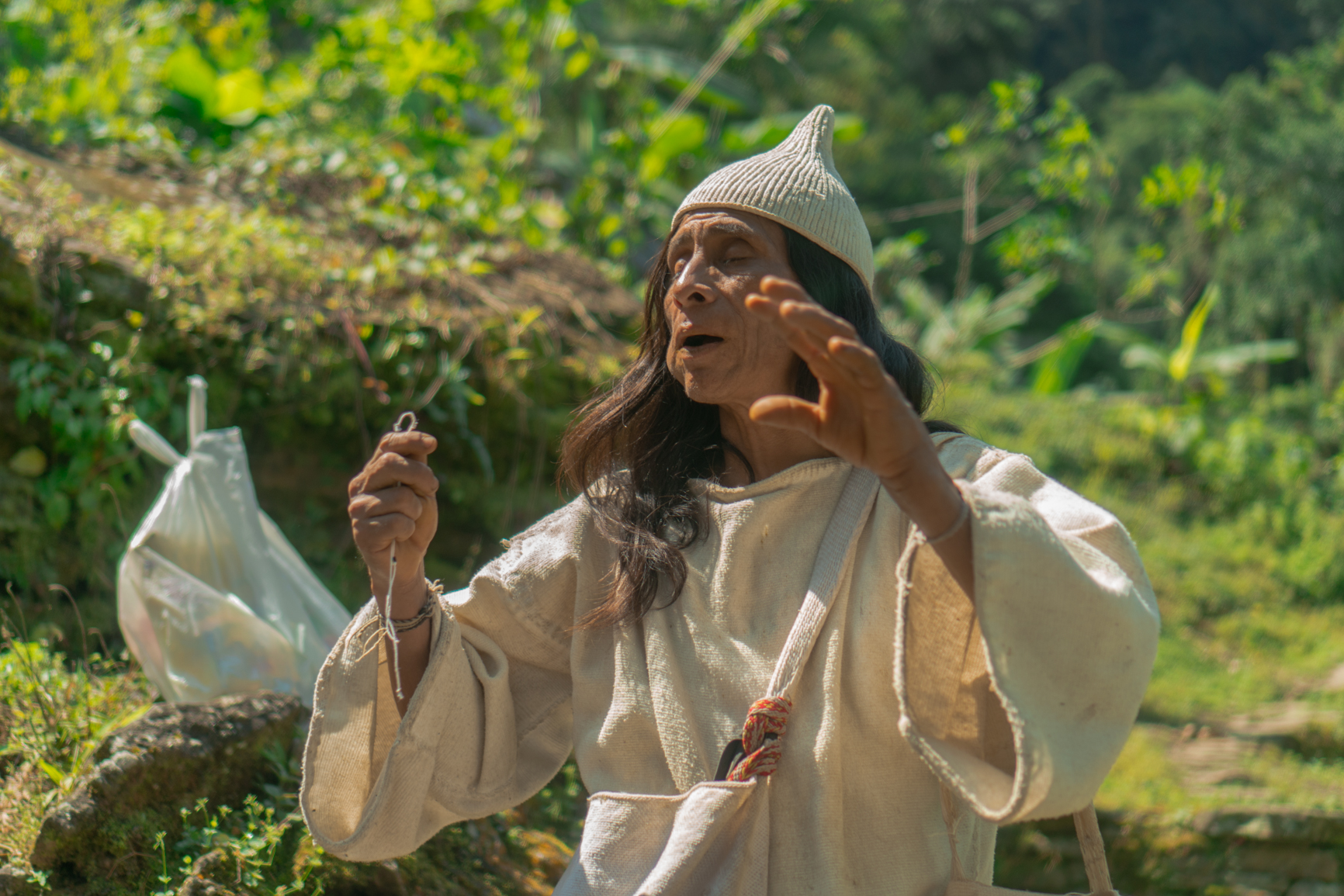 Maybe you'll be lucky enough to have a translator in your group, if you do not speak spanish, but still speaking Spanish, I suggest you connect with the energy of the place, talk with a member or indigenous leader to learn a little more about their culture . We had the opportunity to speak with the leader of the Koguis, Romualdo, and to have a talk with another leader of a community in the second camp. He taught us a lot about the Kogui culture, his cosmology, the indigenous social structure, and he showed us that we are not so different from each other.
6.-The Koguis are our elder brothers.
Not only them, also the Wiwas, Taironas and Aruhacos, according to their cosmology, Western men are disconnected from nature, so we represent their younger brothers to them, while they, still connected with the Pachamama and for that they would be our elder brothers. For them, their maximum respect and the representative of the Divinity on earth is nature, the Pachamama (also called by the Incas), is a protective and giving mother, who was formerly given offerings in gold, and from which do not take anything without permission and without giving something in return. The god Seneca (sun) and Seracua (moon), are also part of his divine cosmology, an important part of the Trinity that gives them life every day, because they produce crops, grow trees, and life continues to develop.
7.-You will see that life is much more simpler than you think.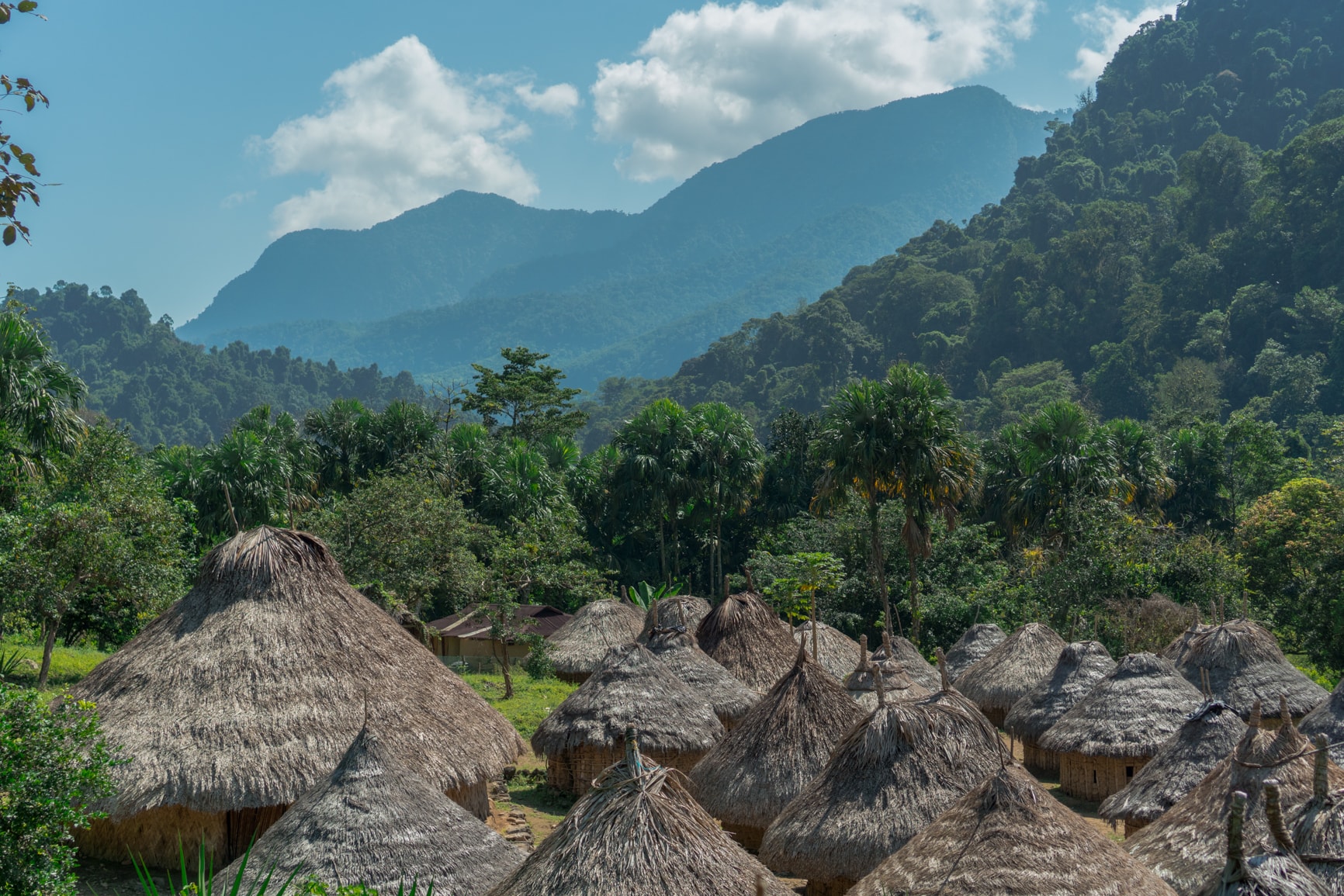 Something nice about this tour is that you will see how other cultures live, what is their way of life, that perhaps in your eyes may seem humble, but if you look beyond the judgments, you will realize that people learn to be happy with what that he has, and that nothing is missing. You will see girls turned into mothers of more than 3 or 4 children, and these children are always close to each other, they share everything, the food, the sweets, the mother's tit, the bed, the customs, and they are happy, they they feel fortunate to be able to live so close to what they consider their home, the Sierra Nevada, for them there is no more privilege than to be spoiled children of the Pachamama, who every day gives them everything they need to survive.
Did you like this article?
Help us to share or visit
more articles
about Colombia and Latinoamerica.