By  Tasmiah Rashid
Photography & translation by Citlali Flores
When you think about lost cities, Atlantis might come to mind. While the fantasy is a beautiful one, it remains just that: a fantasy. But what if we told you there was a true lost city right in South America?
Finding a Lost City in Colombia
The Lost City of Colombia remained a complete mystery until 1972 when a few local grave robbers, Florentino Sepúlveda and his two sons Julio César and Jacobo, stumbled upon it. They said they reached the city after climbing a flight of stairs that consisted of more than 1,000 stone steps.
The men were looking to hunt a tropical bird for its feathers when they discovered the ancient ruins. Researchers currently believe Ciudad Perdida was constructed sometime around 700-800 AD. That's over 400 years ago!
The History
Researchers believe the city was occupied by a people known as the Tairona. According to historians, Ciudad Perdido housed an estimated 2,000 of these individuals. They were potters and farmers who carved terraces for a living from altitudes reaching up to 18,700 ft in the Sierra Nevada de Santa Marta mountain range.
The Tairona people were happily living in the city until the 16th century when the Spanish invaded. Archeologists have been studying the site for over 30 years now, but it's believed that they have only excavated about 10% of the whole city. The looters who initially discovered the city did their job well, but still left plenty of artifacts and structures for archaeologists to find. These artifacts tell a lot about who the Tairona people were.
How Can Independent Travelers Experience Colombia's Rich History?
With the word out about this ancient city, it soon became a target for looters. It was closed to the public for many years before the Colombian military stepped in, but was open to independent travelers again in 2005 once the trek was deemed safe for civilians. Getting to the Lost City is no easy feat. In fact, traveling there independently isn't actually possible. There are only five tour companies allowed to assist tourists with the journey. The trip from the main road takes between four and five days, depending on the route.
The Lost City Trek
The Lost City is approximately 23 kilometers from El Memey, which is the start of the trail. There are also several river crossings throughout the trek, which can be especially dangerous during the rainy reason.
According to the official tour companies that guide trekkers through the hike, February is the best month to see this ancient wonder. Minimal rainfall during this time of year allows for easier, safer travel. There are several campsites along the trail that are equipped with beds, blankets, and hammocks. The tour companies also provide mules to carry tourists' food and other supplies during the trek. Hikers are only required to carry a few things, which include personal belongings like cameras and water bottles.  
The Food in Lost City Tour 
When you are touring the beautiful lands of Colombia with our tours, you will be able to experience the culture with delicious foods.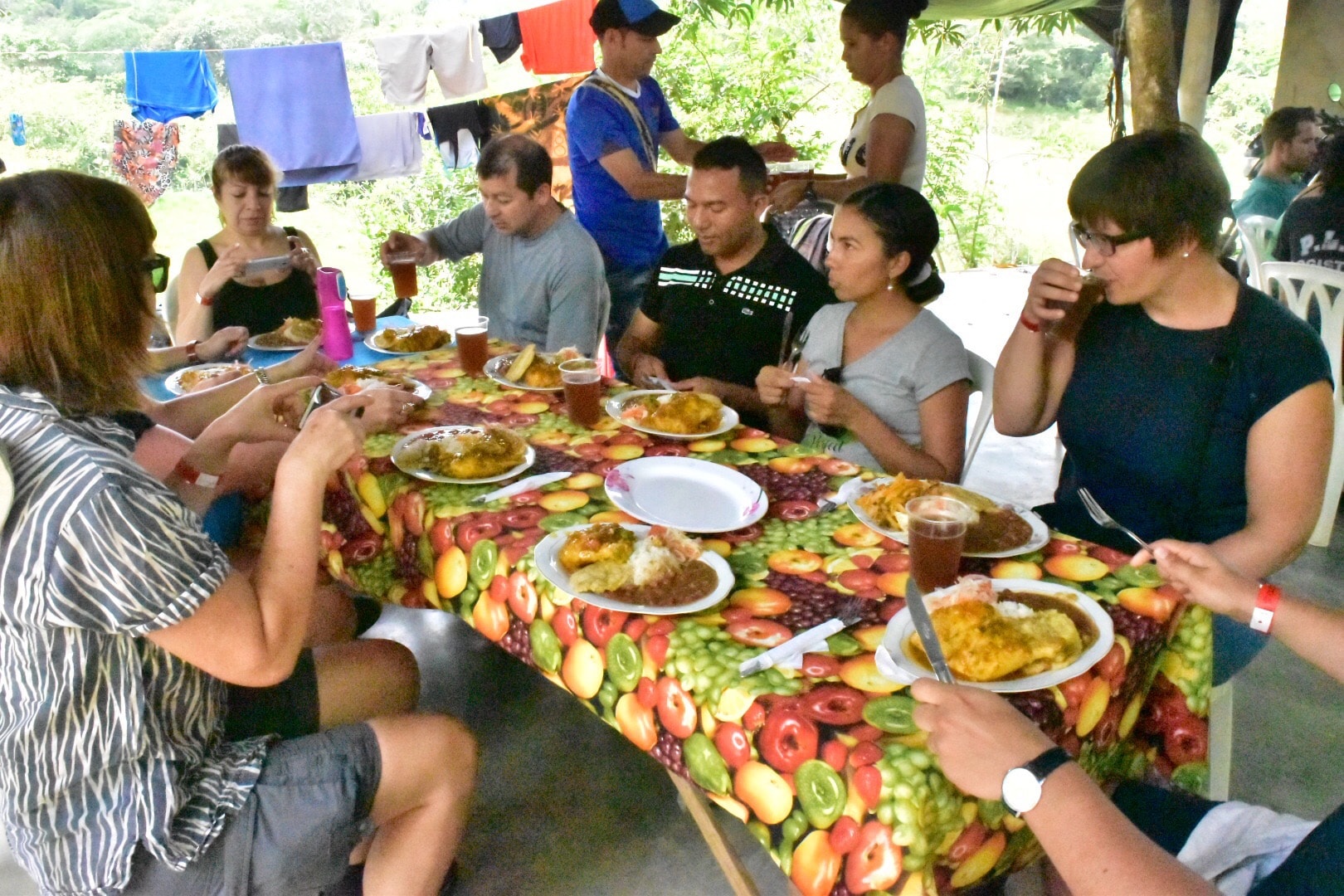 Dinner Foods
Sauced chicken- when you're looking for yummy white meat, this is a great choice for you.

Steak with onions- this Colombia spin on a flavourful classic is to die for.

Fried fish- Fish for all on your Colombia journey.

Rice with beans- Enjoy this Colombian Classic any day of the week.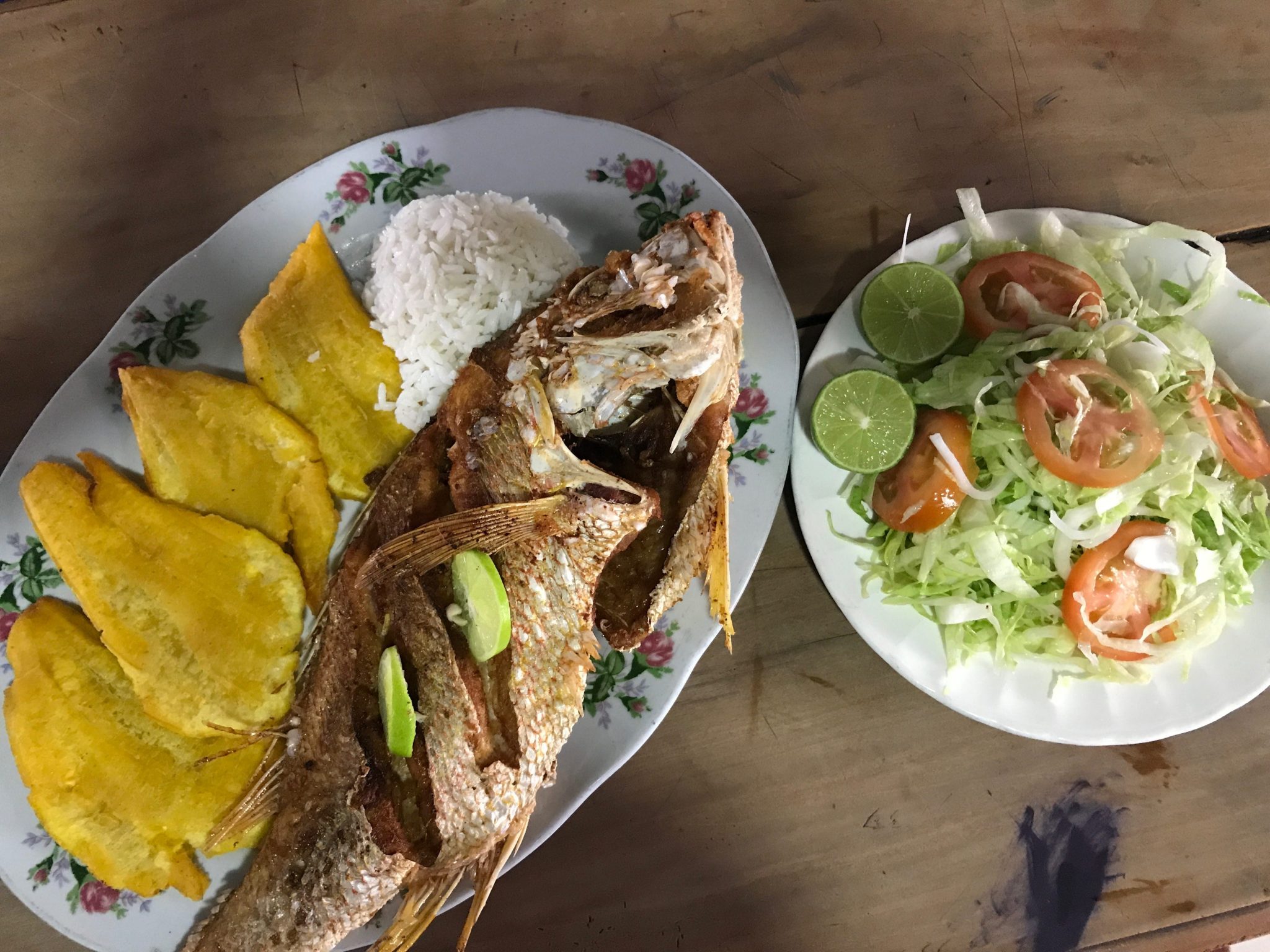 Enjoy With Breakfast
Natural fruit juices- Colombia has local produce grown all over the country, so the juices are always fresh.

Arepas with eggs- This dish is sort of like an egg sandwich, and it is so yummy. Enjoy this native food for breakfast on your amazing tour of Colombia.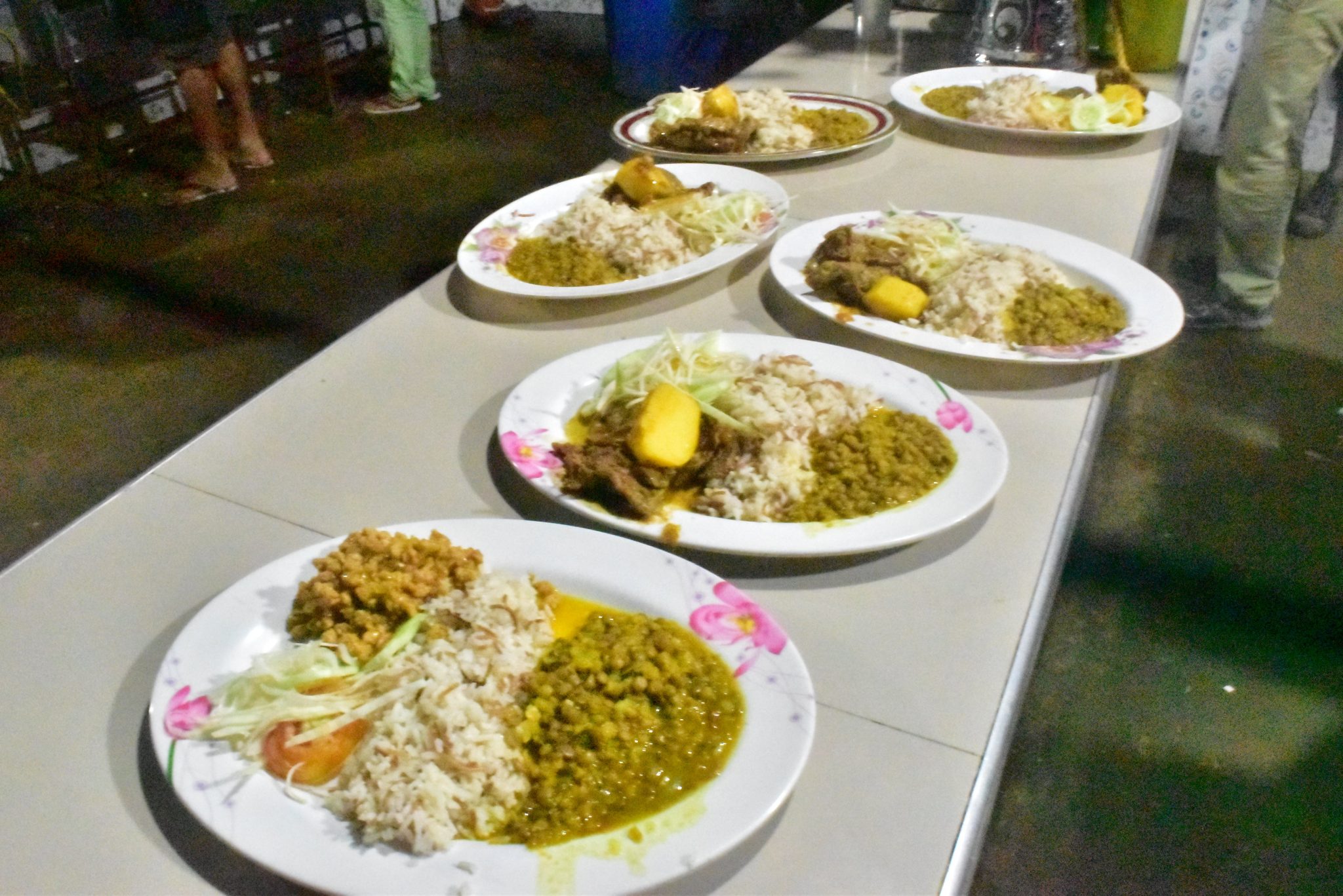 Beverages
Hot chocolate- Authentic cocoa from Colombia will leave your speechless.

Coffee- who doesn't want a nice cup of fresh Colombian coffee?
What about the rest of the food in Colombia?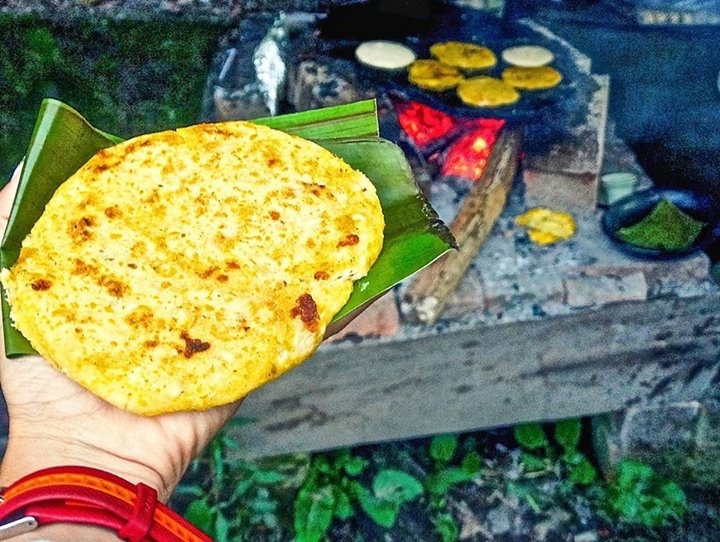 Trying new foods while traveling is a great way to expand your horizons, not only for the stomach, but also for the soul. But if you're looking for a totally immersive experience for your mind, body, and soul, safe to say the Lost City of Colombia may provide you with the adventure you're seeking. What are you waiting for?
People have traveled for centuries, and they have done so for many reasons. An increasingly popular motivation for travel these days is food. Food is very central to any culture, and it is sometimes the best way to immerse yourself in a new city's culture. An appreciation of culinary culture has transformed the way that people travel.
According to a survey conducted by TopDeck Travel in 2016, 69% of millennials are motivated to travel due to a desire to experience local food. This reason for traveling is now referred to as food tourism by the World Food Travel Association. Food tourism is no longer just about the taste. It's about the aesthetic, atmosphere, and authenticity of the experience.
Colombia is not isolated from this trend. This culturally rich nation has some seriously amazing food that can certainly motivate travelers to seek out its cuisine. Here are five must-try Colombian foods locals recommend when visiting the beautiful country.
Bandeja Paisa

—

Bandeja Paisa is one of the most popular Colombian dishes to date.

It is traditionally made with

beans, white rice, chicharron (pork), carne en polvo (powdered beef), chorizo, fried egg, ripe plantain, avocado, and arepa (ground maize dough). This dish is so popular that the Colombian government has deemed it the

national dish of Colombia

.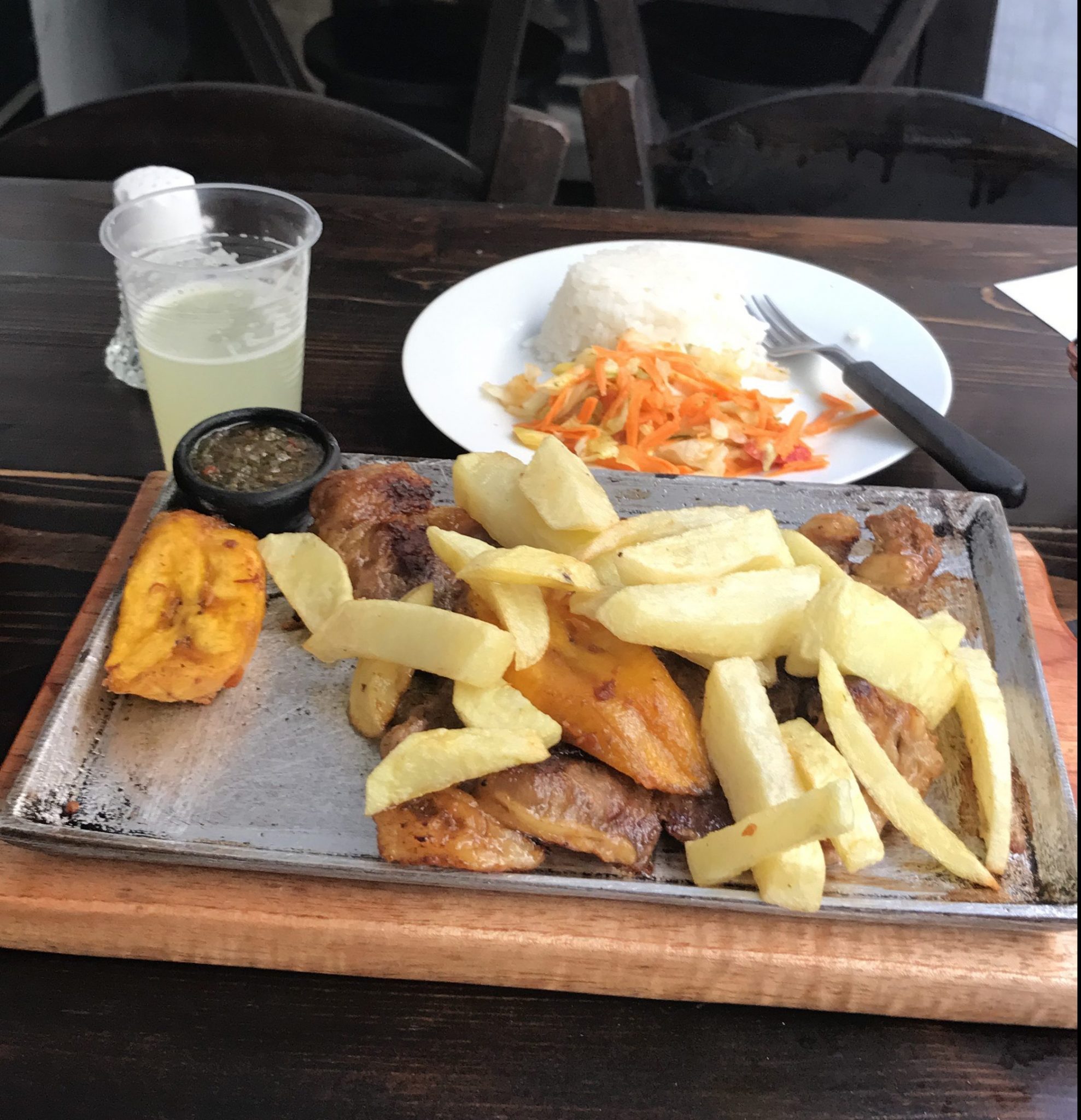 Ajiaco

–

Ajiaco is another traditional Colombian dish that cannot be passed up when visiting the country. This dish is a hearty soup made with

three different potatoes

, including criolla, sabanera, and pastusa. This dish also has chicken, guasca leaves, and half an ear of corn included. Ajiaco is usually served with a plate of rice and a slice of avocado.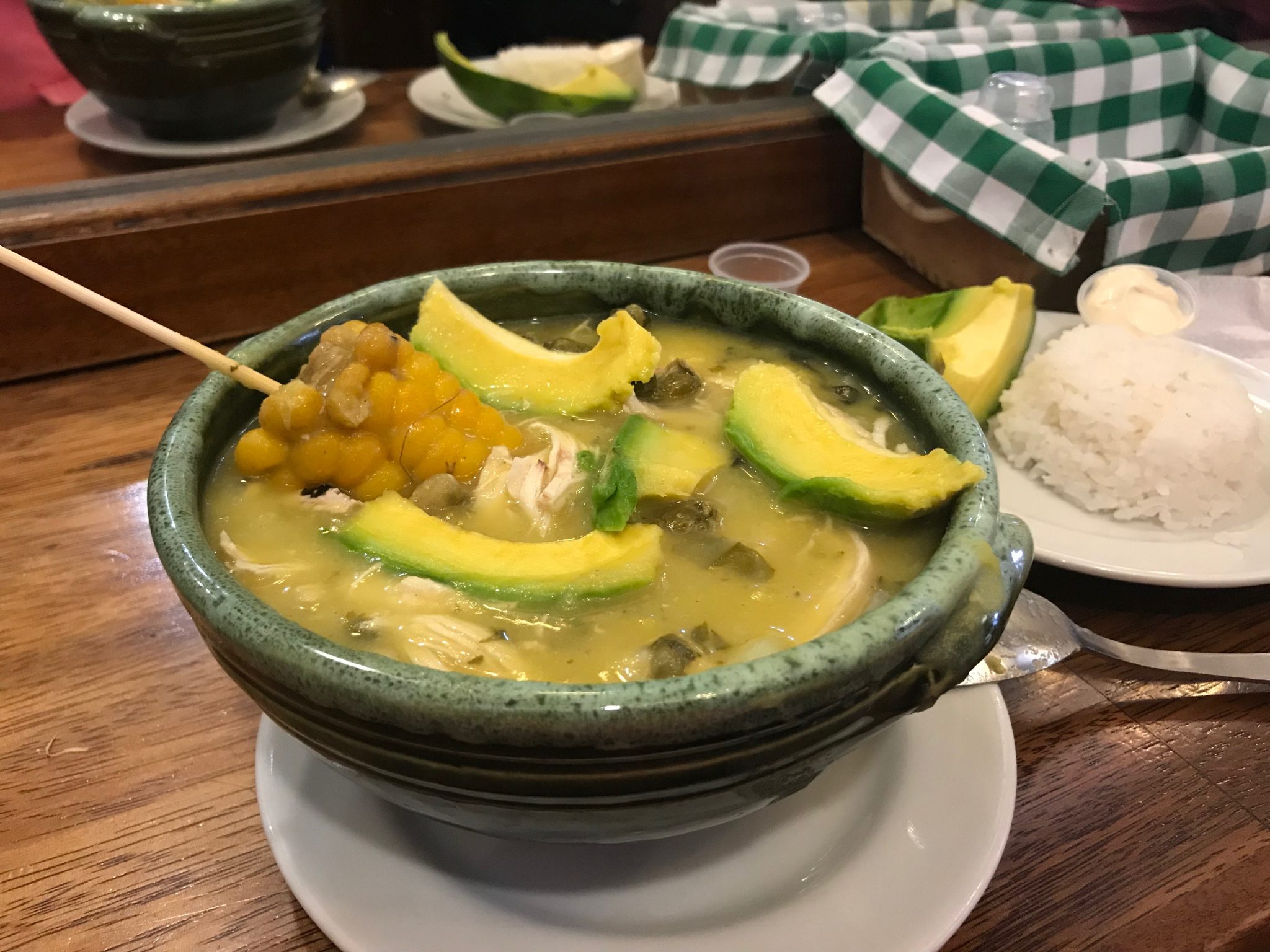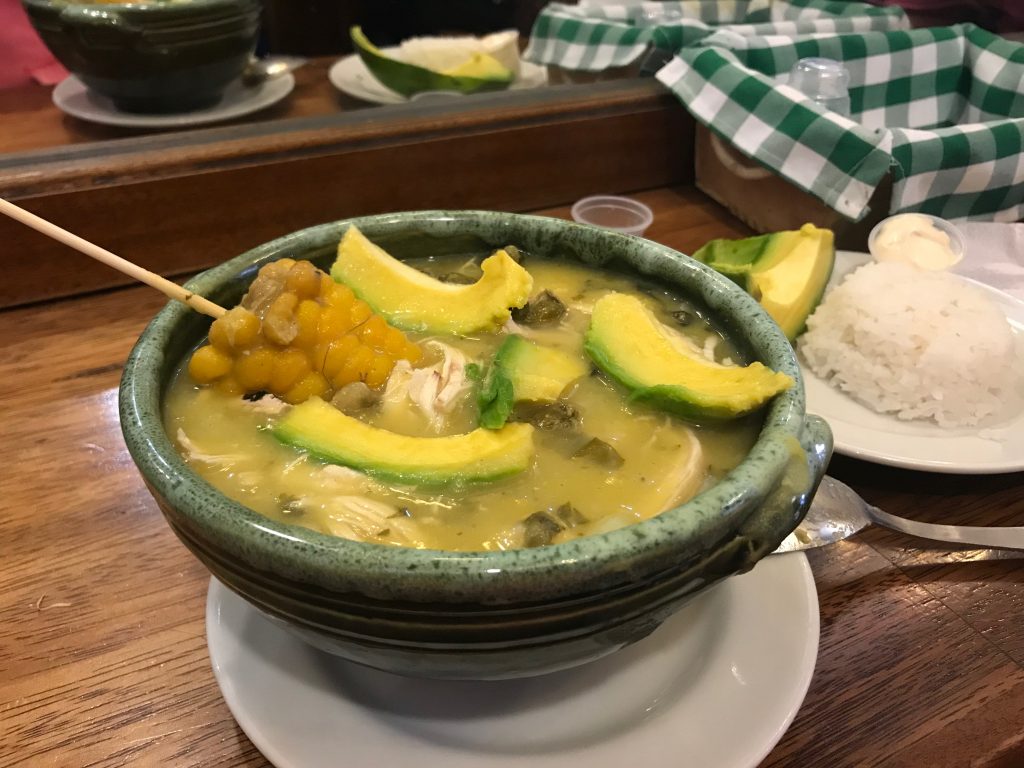 Sancocho

— Sancocho is a popular stew throughout many

Latin American and Caribbean cultures

, including Colombia. Beef tips, beef stock, and a variety of starches are main ingredients in this hearty dish. The stew also contains veggies like peppers and onions, as well as plantains and a variety of spices.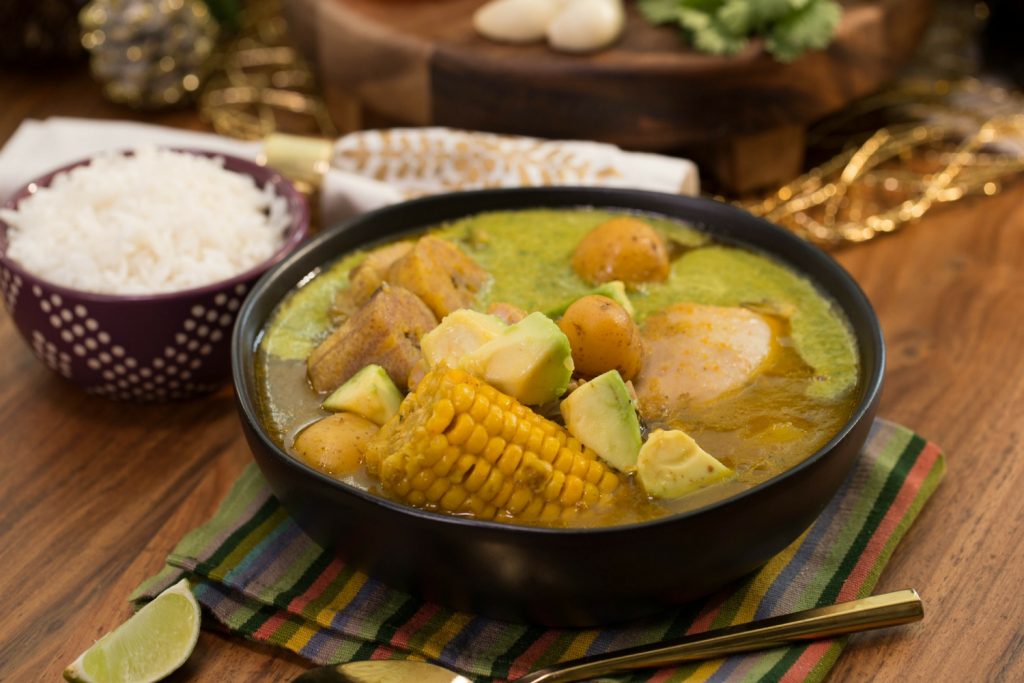 Sopa de Costilla

— Sopa de Costilla is actually considered the perfect hangover cure by many Colombians, making it an essential dish for anyone looking to celebrate this culture.

It is a very simple recipe

,

containing beef ribs, potatoes, onions and coriander, and maybe a little sweetcorn. It is often topped with a variety of ingredients, from tangy lime juice to chopped onions, or even aji, which is a spicy vinegar condiment.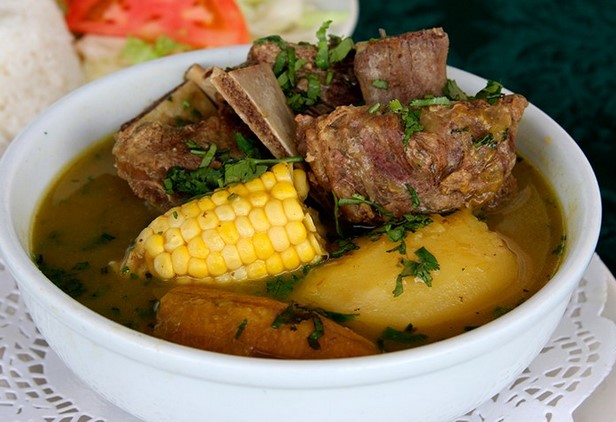 Lechona

—

This dish is very popular among residents of inland Colombia. It is a pig stuffed with rice, onions, potatoes, peas, and other spices. This dish is slow roasted for several hours until tender. Lechona can

serve up to 100 people

, so it's usually reserved for special occasions like

birthday parties, weddings, and other family get-togethers.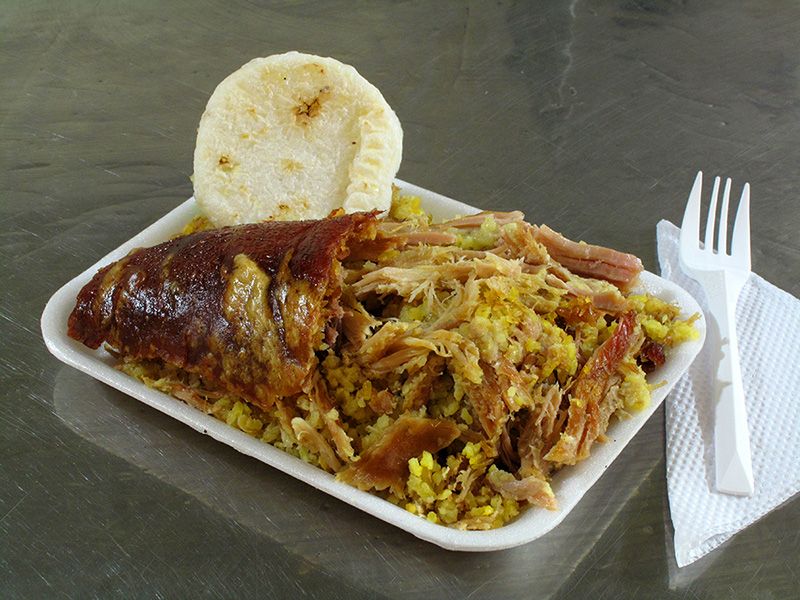 Experiencing the food in a new city is now known as the most popular way to indulge in the culture. The best ways to experience local food and the culture surrounding it include:
Following the locals

Asking about local food customs

Going to festivals and other events

Taste food mindfully, not just to eat

Learn what you like by trying it all
Did you like this article?
Help us to share or visit
more articles
about Colombia and Latinoamerica.