Article & Photography  by Citlali Flores
Lost City or known by locals like Teyuna Colombia has been one of the most difficult trekkings I've done, but nevertheless beautiful, this adventure of 4 days tour to Lost City was healing, challenging and full of teachings. There were many mental obstacles in my way, but the best is just ignore it to keep walking a path that seemed endless.
We had to cross rivers, climb hillsides, climb mountains, cross bridges, climb stones of the size of a house, that was the road of a day during the 4 days that lasted the trek, to reach our goal, get to Lost City and return back to civilization healthy and saved.
This does not mean it could be your experience, if you are used to walk for long hours, then you have nothing to worry about, in my case it was very different, because I'm not used to long treks, and that was a challenge for me , mainly because there were many things that I ignored and having known that I had have much better experience.
That is why he decided to write this Lost City ultimate guide so that you can enjoy your Lost City adventure to the fullest and in every aspect, with this guide I am sure that you can take as much as possible of your physical activity or maybe you will realize if the Lost City 6 days tour suit better for you.
Lost City Day 1: This is just the beginning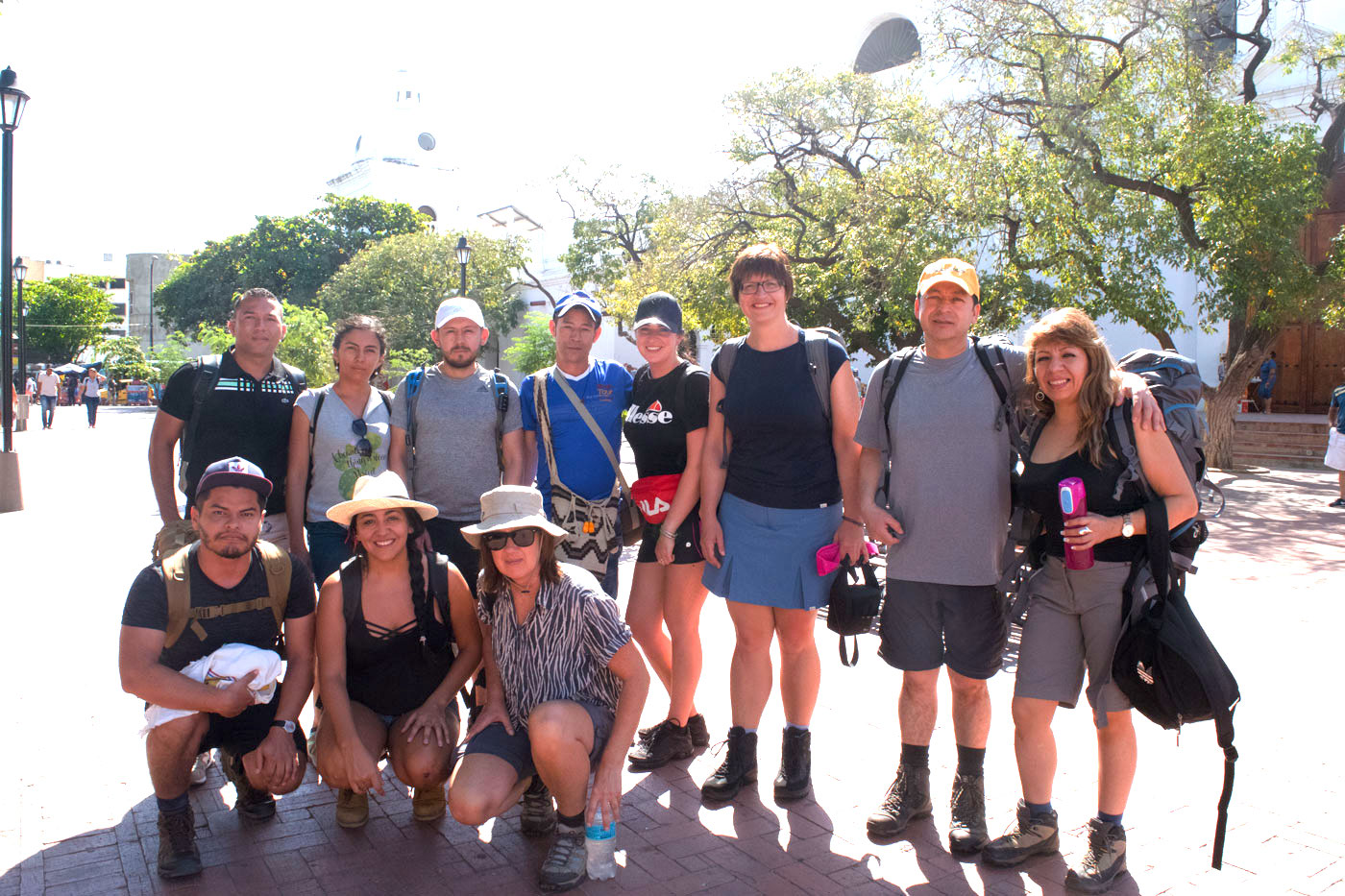 During day 1, we arrived at Mamey, a small town in the low area of Sierra Nevada, you'll take your lunch and you'll meet your fellow travelers for the next few days. Many guides say that this is a heavier day but to be honest, for me it was the easier, despite you have walk approximately 3 hours with no tree shadow during the whole trek until you get to the first camp where you will sleep.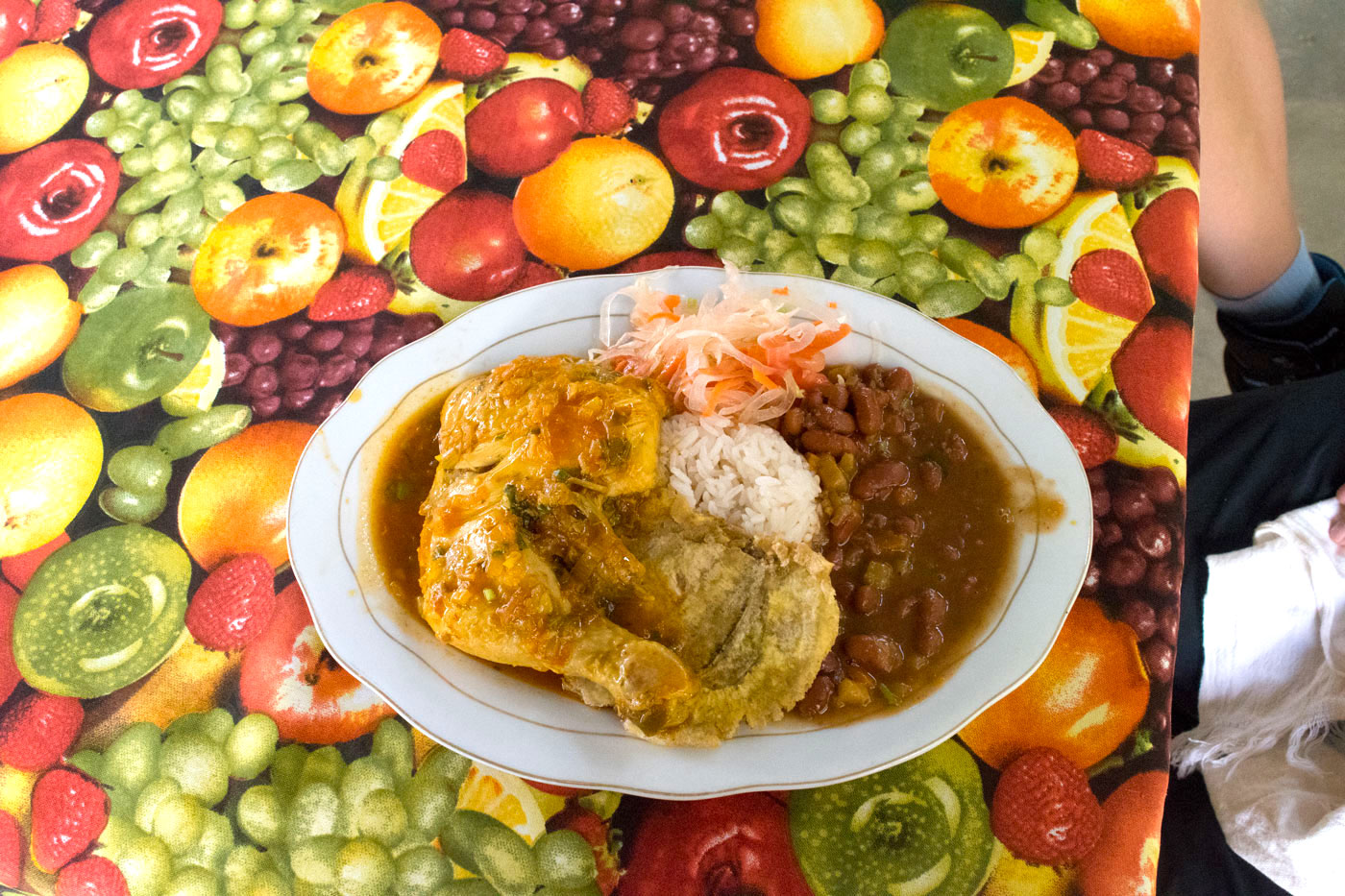 That day that was nothing compared to what will come, in my experience it was not hard. We arrived at the camp before 6pm in the afternoon, with enough time to swim the river, oh that water was so refreshing, that crystal clear waters is the best after a hard walk.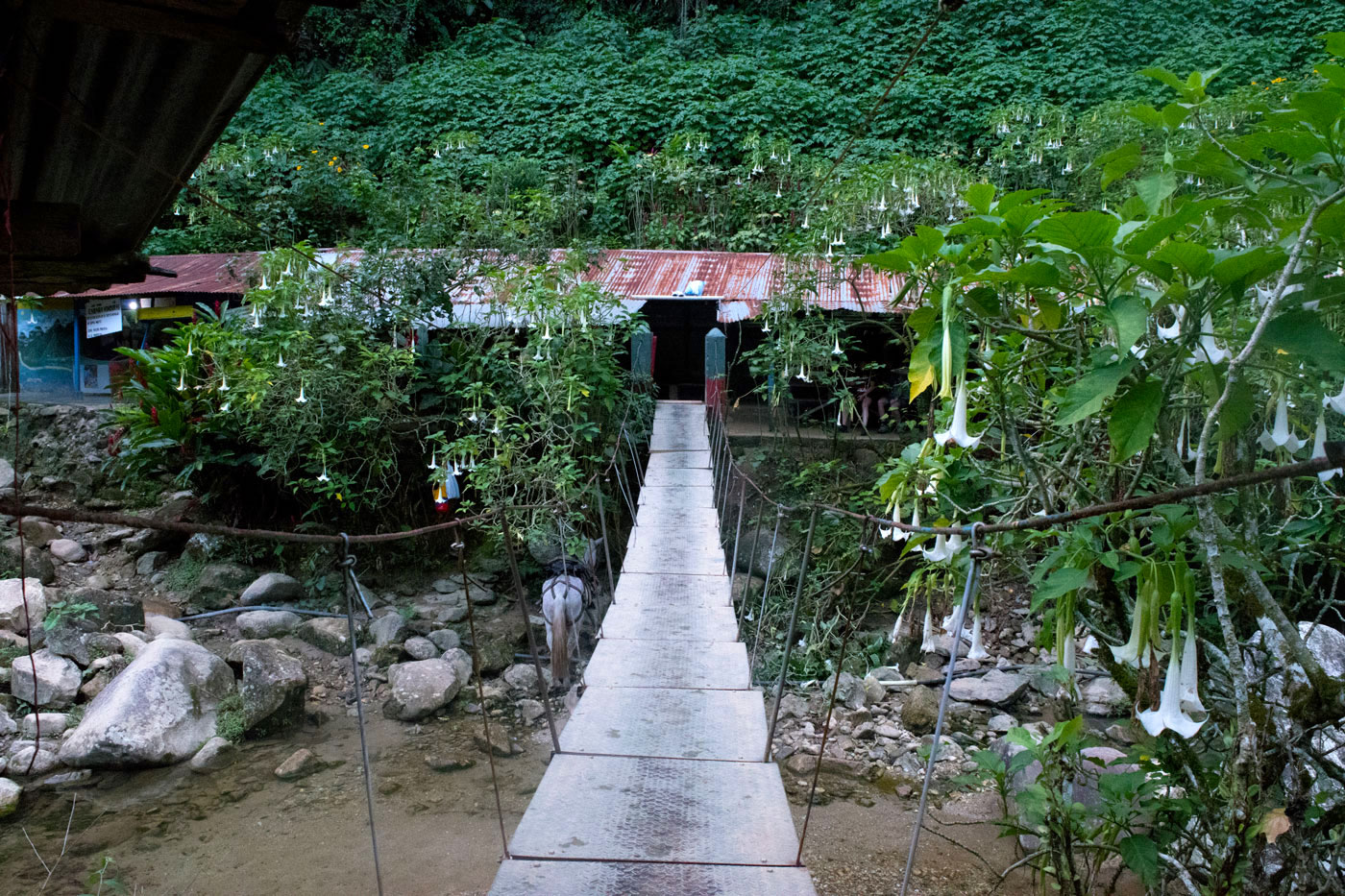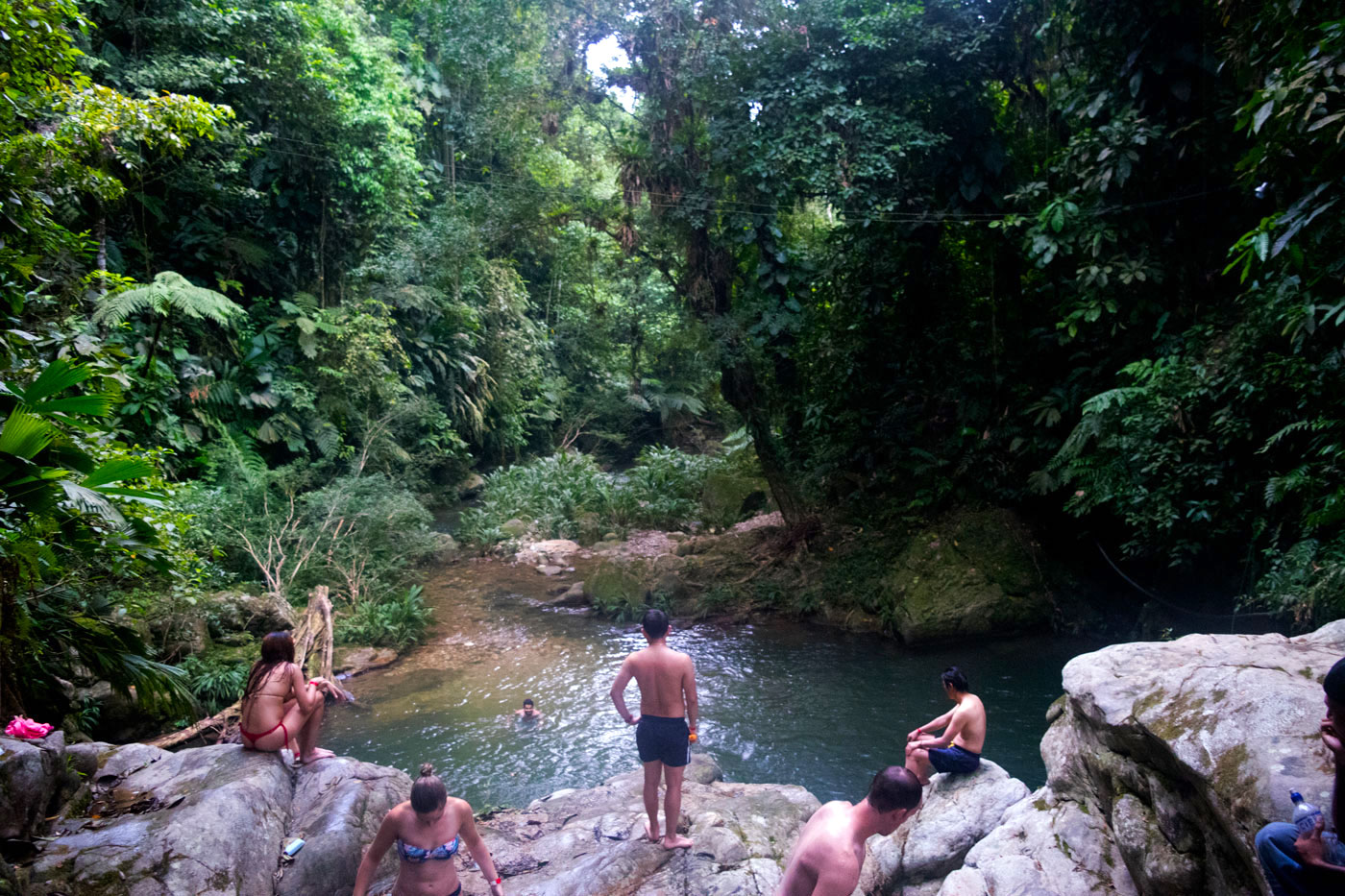 At 7pm  dinner was served, which was a delicious fried fish, accompanied by rice and salad, also we had some  time to share before falling sleep as a babies after a hard day of walk.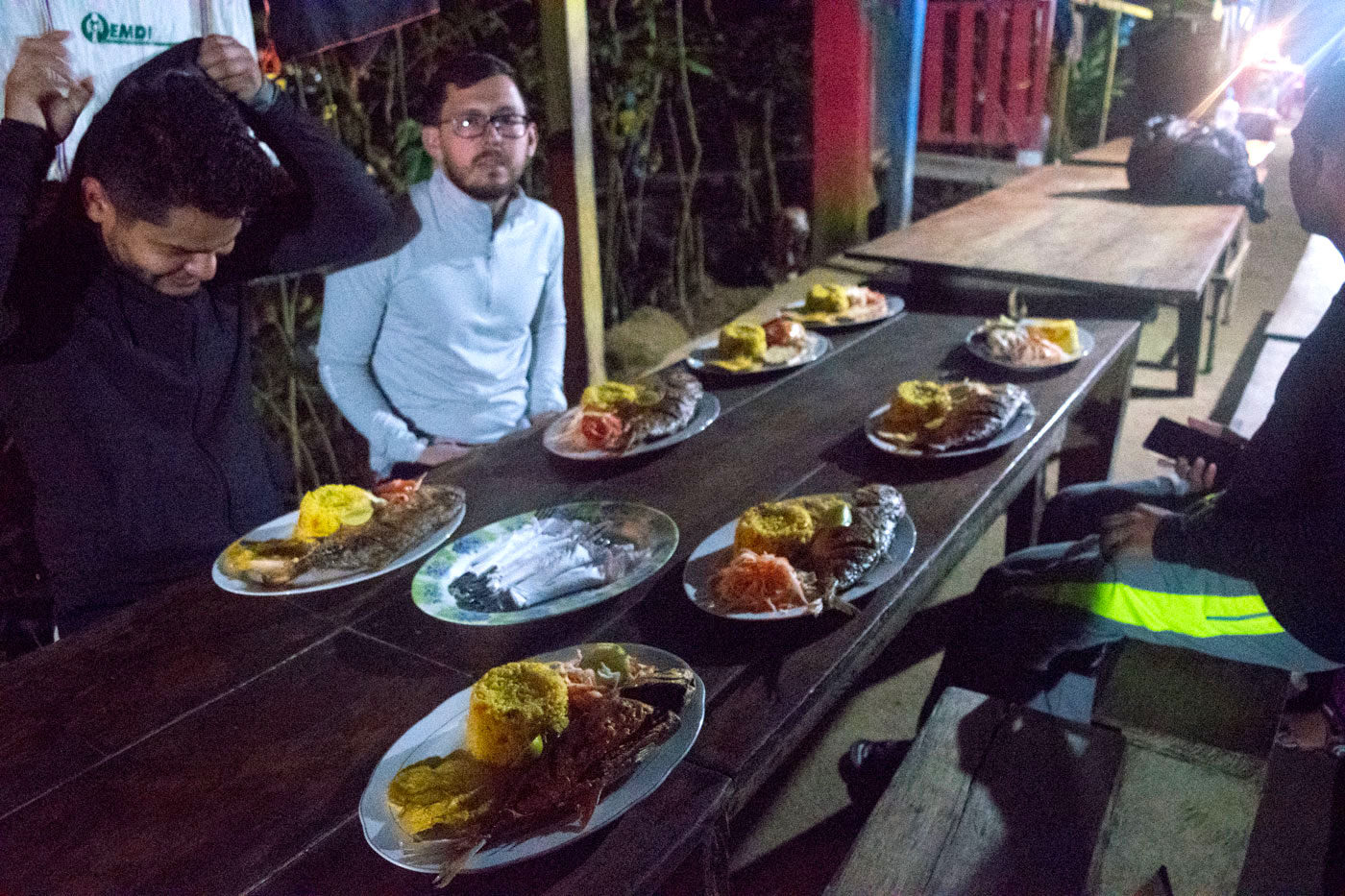 Tips to succeed:
• Walk slowly if you are not a very experienced explorer, this will save you from injuries in the following days.
• Rest very well tonight, because a long and hard day awaits you tomorrow.
• Use sunscreen all the time, at the end of the tour you will see why.
• Refresh in the river when you arrive at the camp, it is the best way to recover energies.
Lost City Day 2: Mental Strength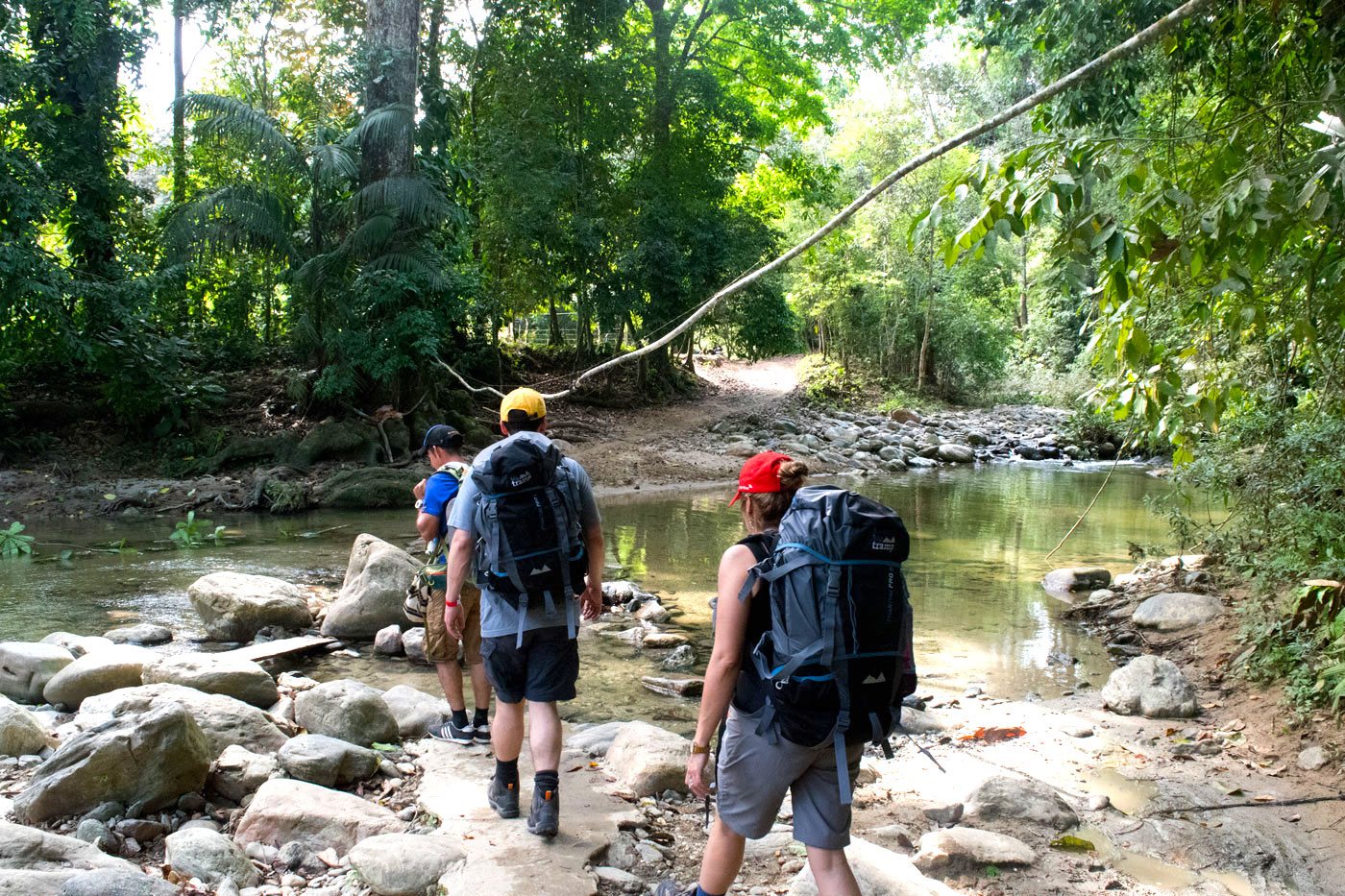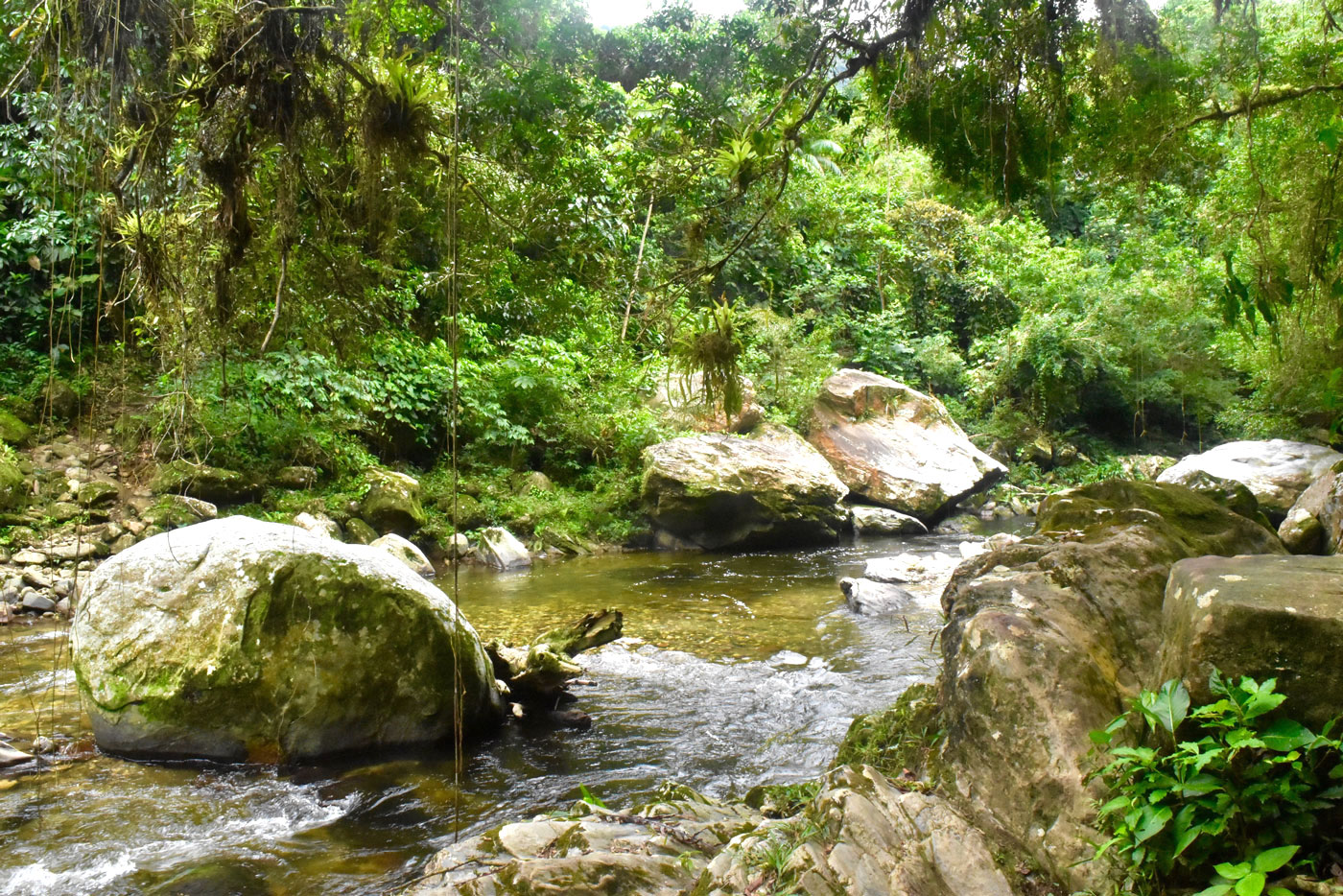 During this day you will only see the road and more way to go, it is essential in this day to be positive  in those moments you have to control your mind. Here you'll start the day at 5 am, the breakfast will be served at 5:30 am to start the walk at 6am in the morning.
During the day you should control your breath and mind, you must be prepared to resist several hours of walking (maybe more than 8), remember go slow or at our own rhythm, it can help you to avoid injuries in the next day, be also prepared with a par of Ibuprofens.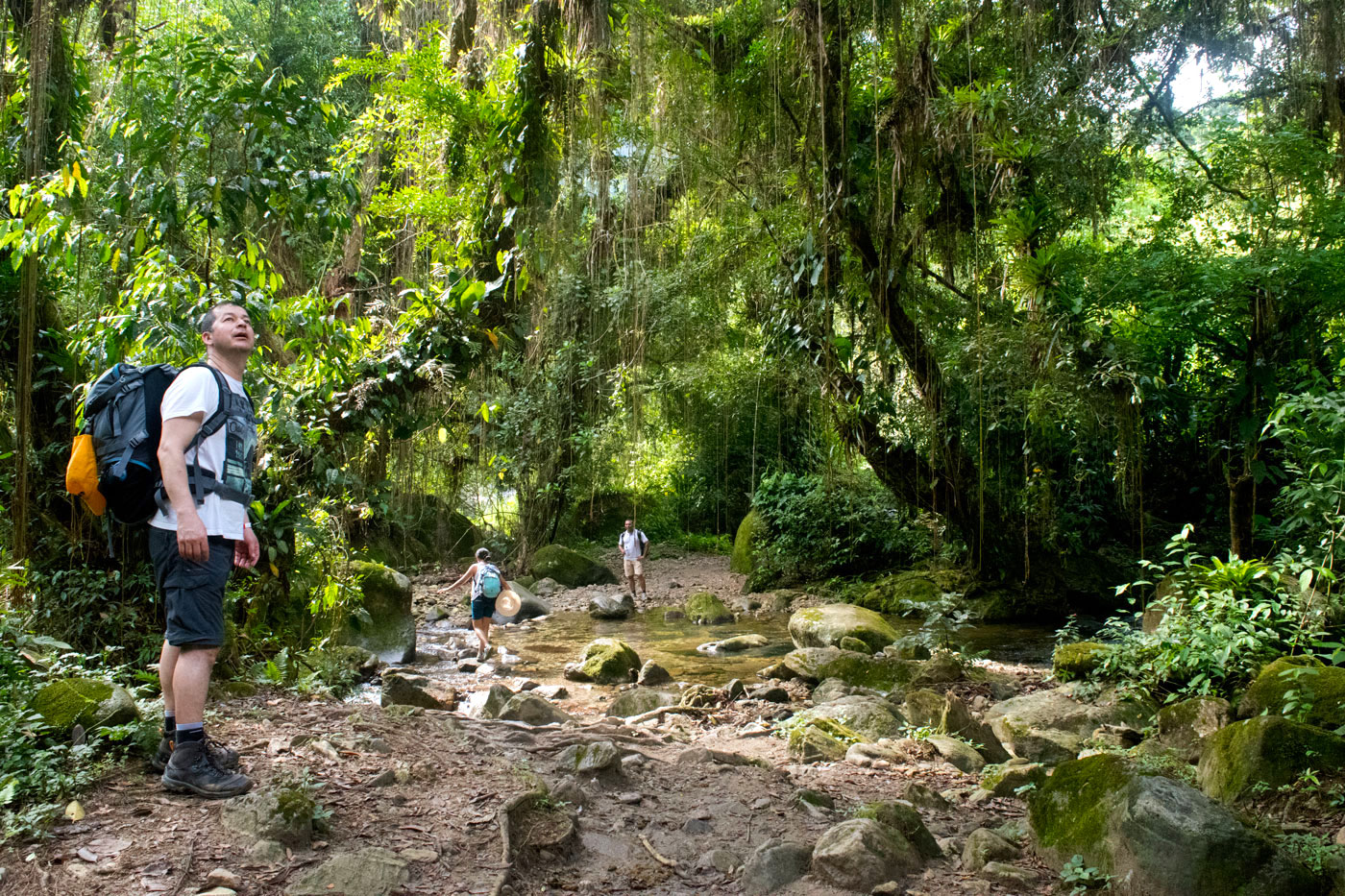 At 1pm in the afternoon you will arrive at the camp, you will have a delicious lunch, and know the  camp where you will stay the next night. For me this day have the best landscapes, because you are entering the heart of the Sierra Nevada, with almost virgin and few explored areas and the best is yet to come.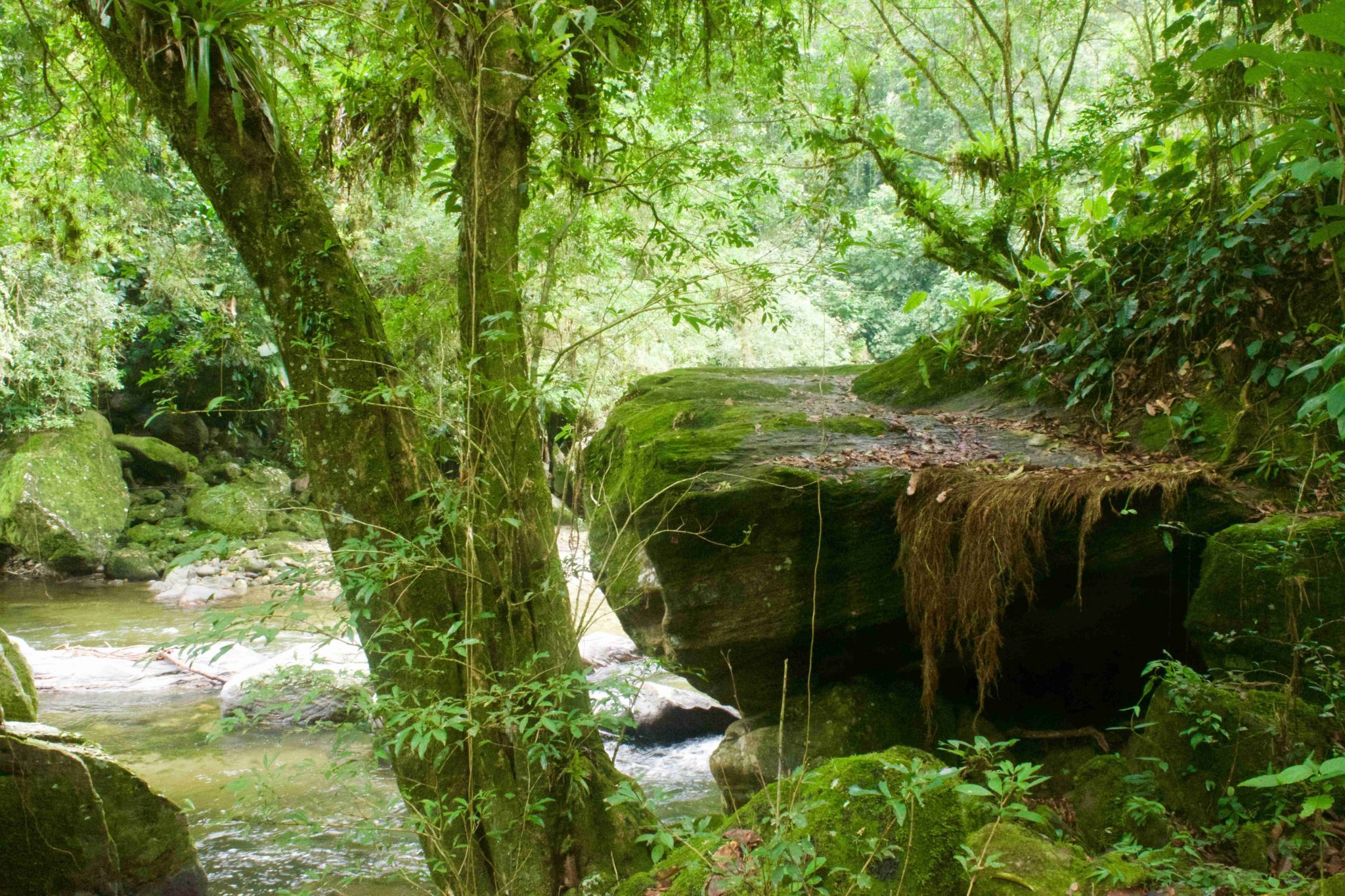 After lunch you have to keep walking for the next 3 hours until arriving at 6pm at the Paraíso camp, where you will sleep, and if you still have energy  you can jump into the river to take a refreshing swim. Get ready because the next day a great day awaits you, this is the main reason to trekking Colombia Lost City.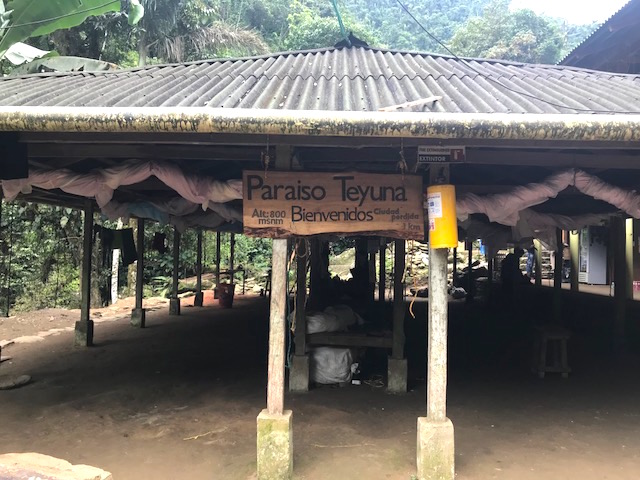 Tips to succeed:
• Remember to warm up before starting the walk.
• Take a small bottle of  water or a Gatorade and candies for the trek.
• Take ibuprofen or dolex, just in case something starts to pain along the way, that don't stop you.
• I recommend taking a bath but not wetting your hair, it is to much humidity and it may not dry (my hair took days to dry up there).
Lost City Day 3: The discovery of Teyuna Colombia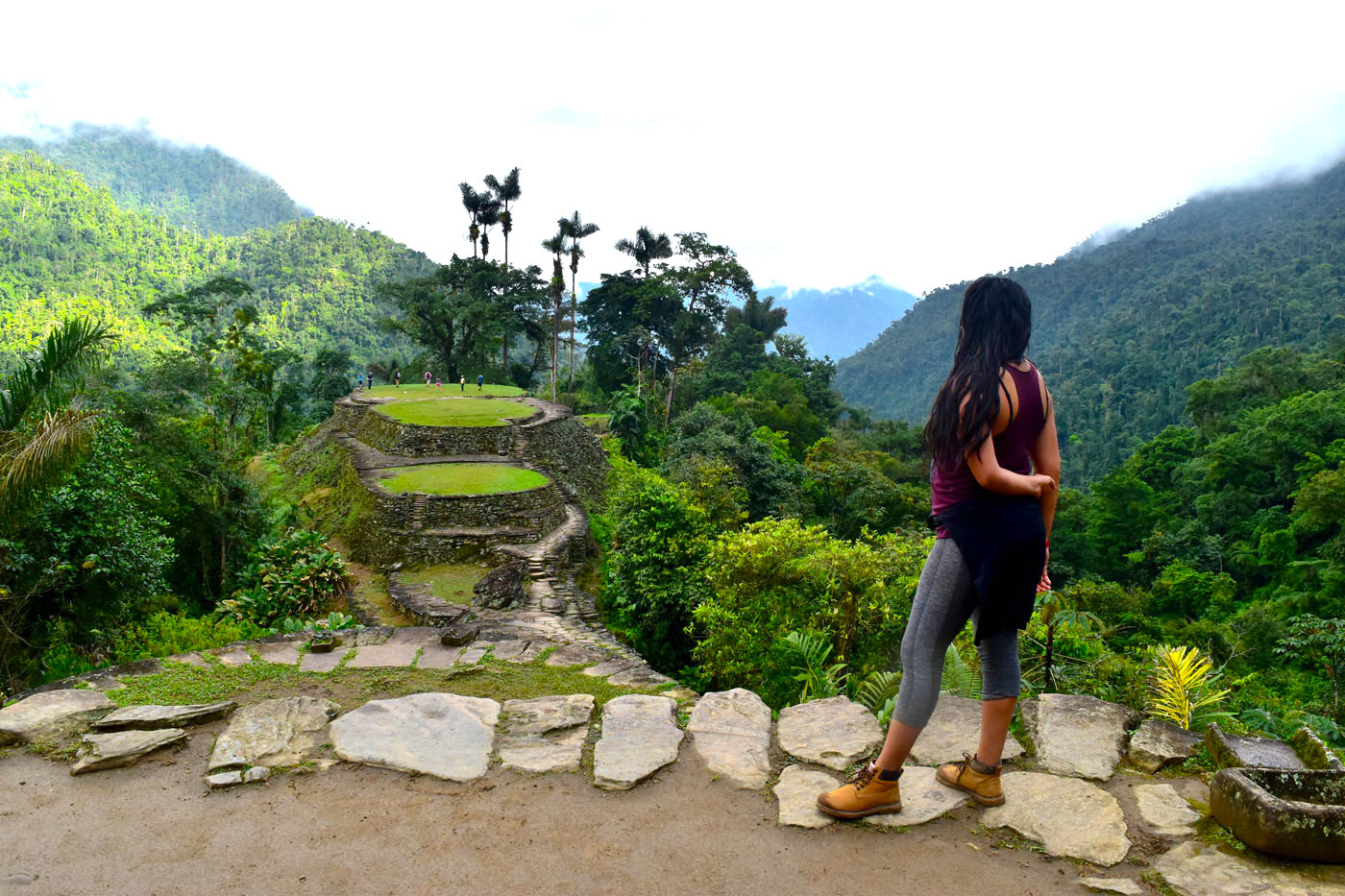 During this day the main motivation is that finally you will get to Lost City, after walking for 2 hours, climb 1,200 steps and cross a river you will see the amazing Teyuna Colombia, which are more  than 211 ancient terraces of the year 700 AD built by the Taironas, that still surrounded by almost intact vegetation, and if you're lucky you'll see some Kogui family with their children that will surely throw stones at you if you try to take a picture of them.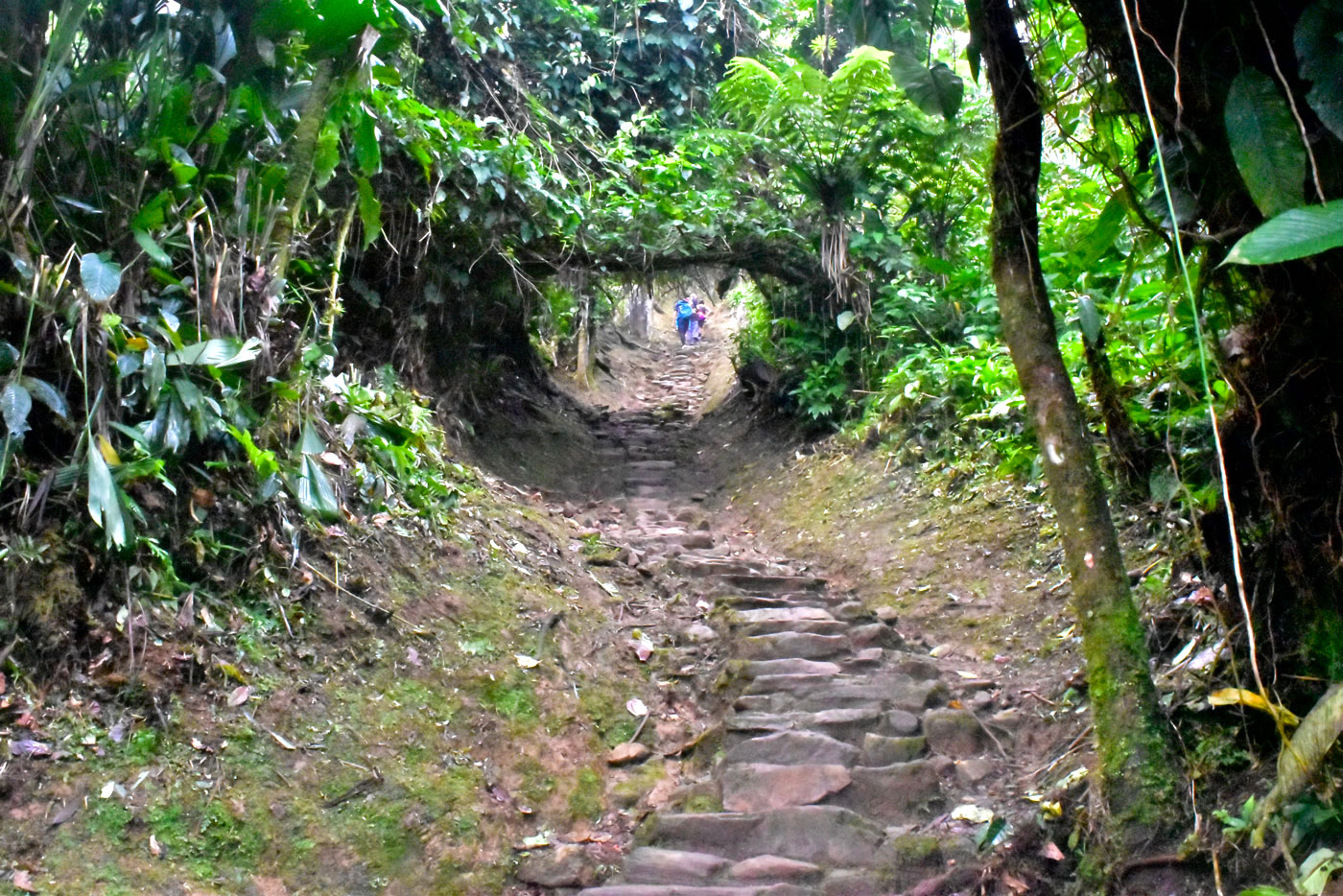 This day also begins early, at 5:30 all the groups are having breakfast. The Paraiso camp is characterized by being shared with the rest of the agencies (like camp 2), so you will see large groups of people in a big dining room, they always serve the same food for all, agencies are  well organized for logistics and shopping supplies, in a extreme conditions such as these, a good organization is essential.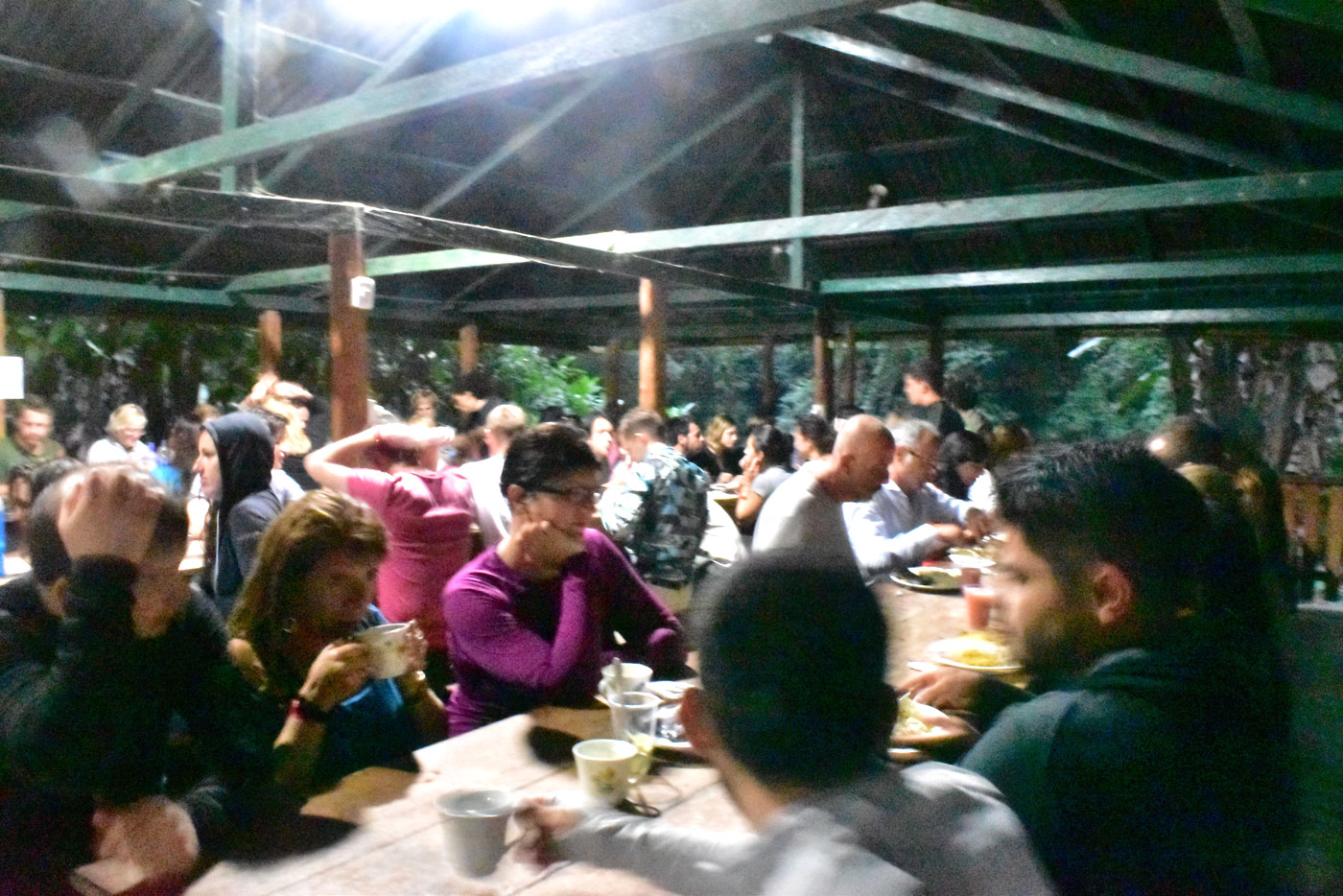 Food, cooking gas and everything they have there is transported through mules or horses, to create a functional camp, everything must be very well organized. The camp is made of several cabins where they offer a stay in beds or hammocks if the season is high and there are many people, it is likely that you'll sleep in a hammock, so I recommend going up in low season and in a not raining season.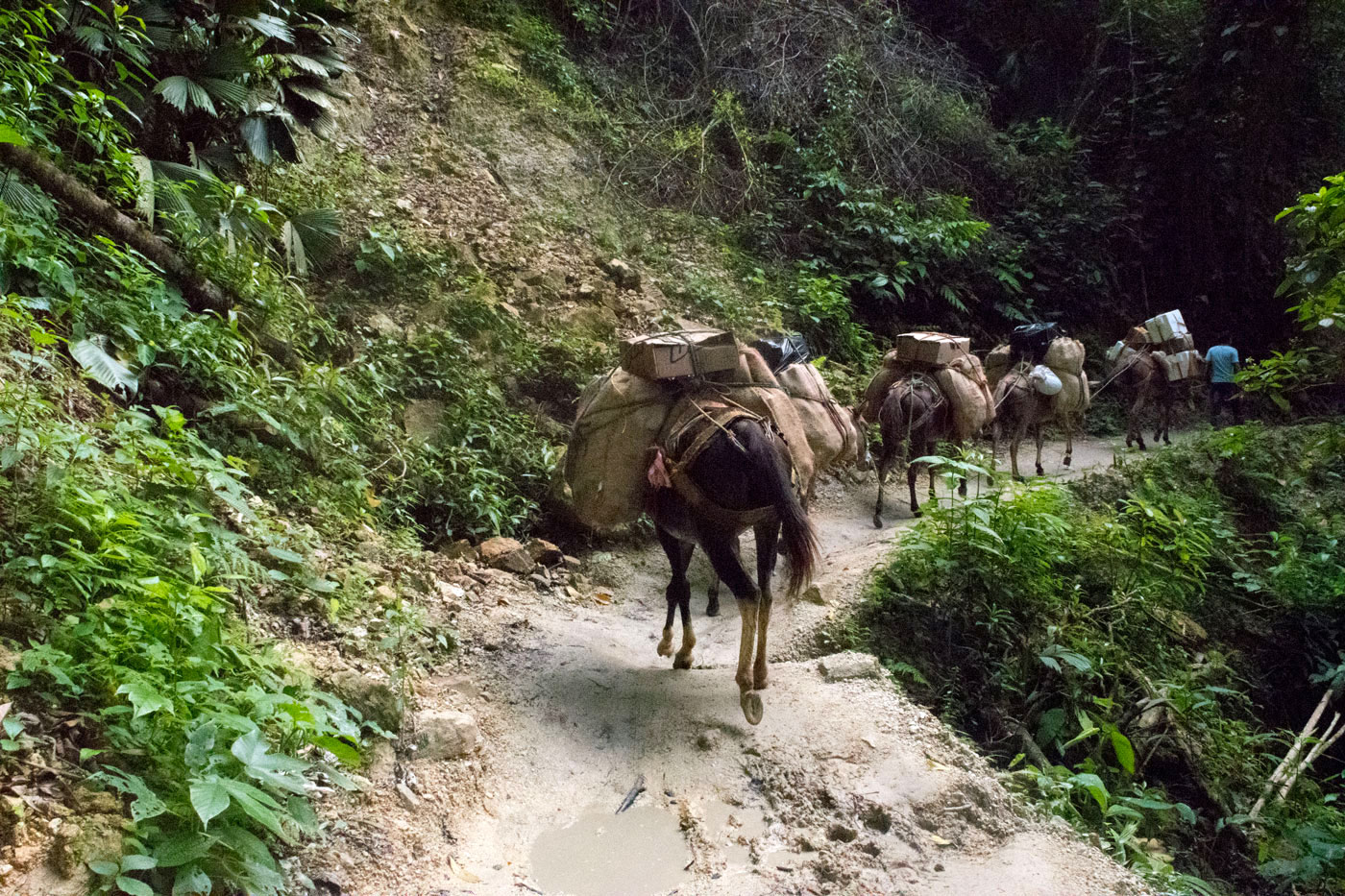 At 6:30am  the journey to Ciudad Perdida begins, you will cross a river by the shore, but at about 40 meters high, by a natural stone corridor, worn bridges and plenty vegetation, so it is essential good trekking shoes, comfortables and anti-slip, they will help you to survive  during the whole trek.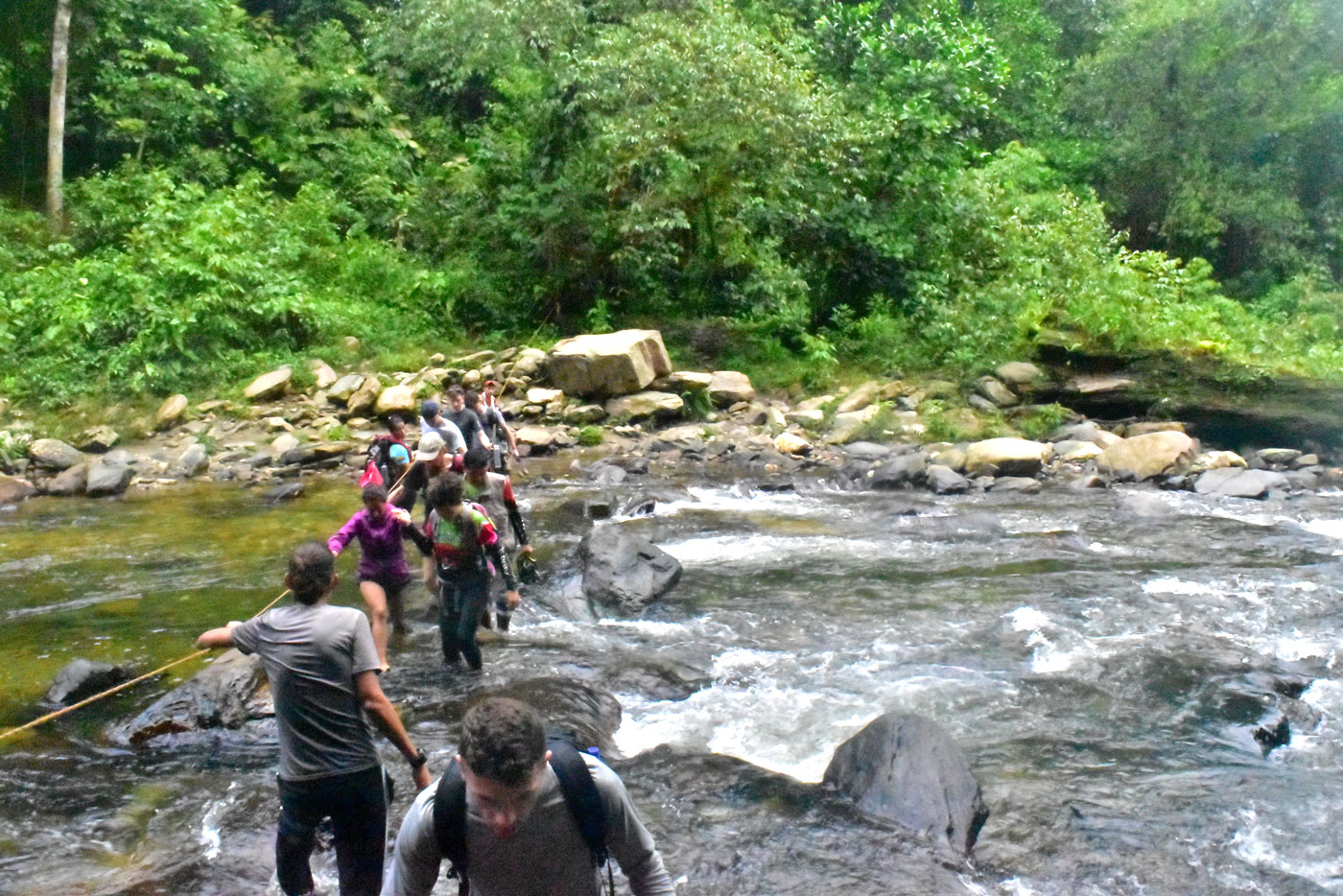 At 7:30am and after crossing a river, you will be stepping on the first steps of a total of 1,200, the last big effort before arriving probably breathless (I told you it was not easy).
Once up you can experience the sound of nature, the roar of trees that announce the presence of a hidden past that left without leaving many traces of what was once a prosperous and powerful civilization.
In this place you'll breathe magic, you can perceive the power of nature that begins to embrace you and imposes itself as a great fortress of trees, hillsides, waterfalls and the sound of birds. The feeling is unforgettable, you will see that the site is vibrating much more magic than I can describe here.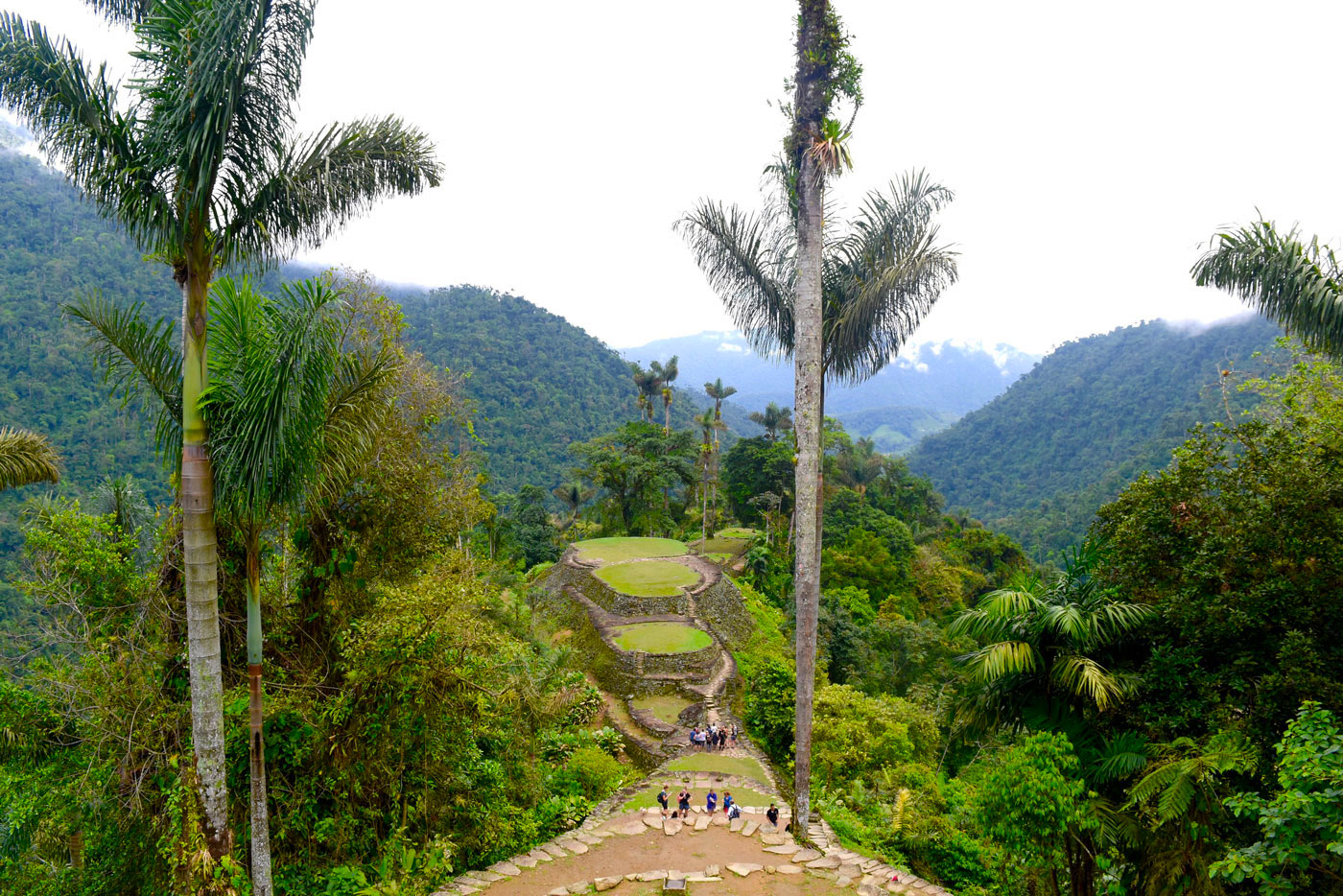 If you are lucky like us, you can meet and have the blessing of Mamo Romualdo, one of the 4 leaders of the indigenous communities (Kogui, Aruacos, Taironas and Wiwas), who lives in the back area of Lost City, his family and he are the responsible for preserving the area and authorizing special permits.
After the tour of these 211 terraces, where your guide will give you an explanation about the place, its history and its origins, you will begin to descend until you reach the escalators where you will start your trip back to the camp where you will have lunch and prepare to go down to the camp where you had lunch the day before and that's where you'll sleep.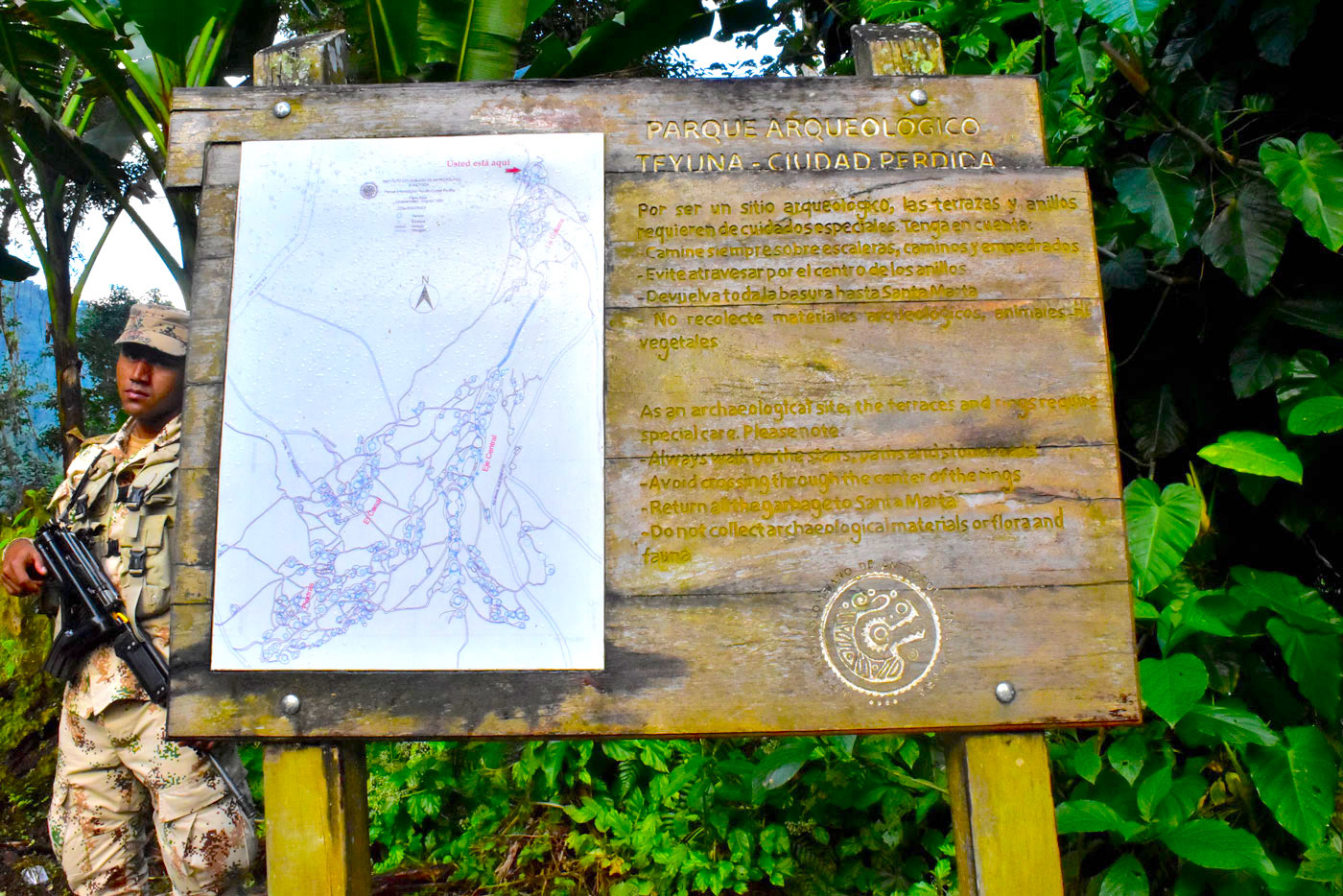 Tips to succeed:
• Remember to warm up before starting the walk.
• Take a small bottle of water that you can buy at the camp.
• Apply sunscreen.
• Get a stick for trekking, it can be a wood stick and the guide can help you get one, this will help you climb the 1,200 steps that await you.
Lost City Day 4: Returning to civilization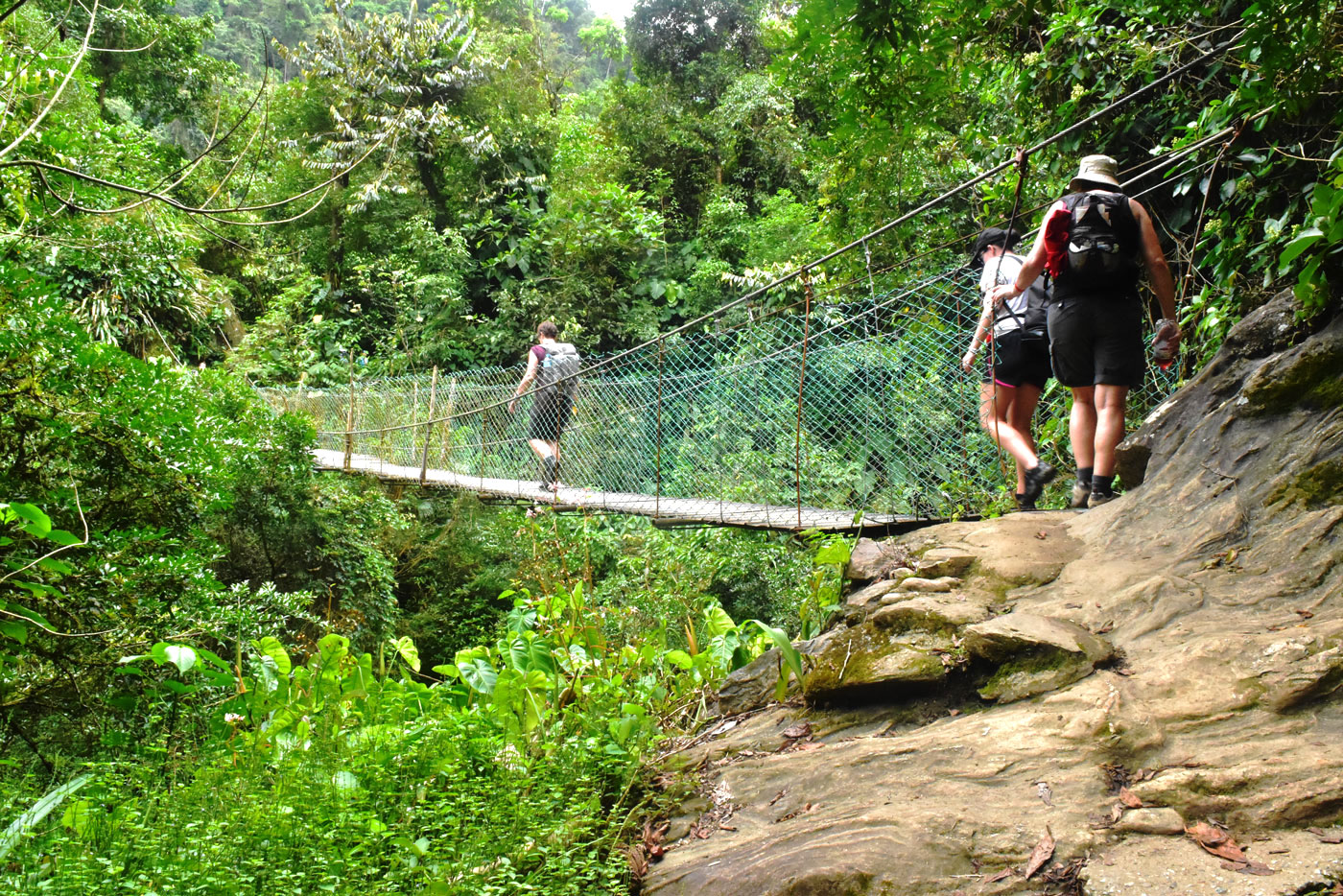 This day will take the last effort that you had destined, although they are less hours, in my experience it was equally hard that the previous day, since you will have to walk for 7 hours through difficult terrain that is composed mostly of hills and long slopes (that you descended before ), the walk also begins at 6am, you will cross 2 rivers, in one you will have to take off your shoes, and the other fortunately have a bridge.
More or less like at 10 am you will be arriving at camp 1 (where you slept the first night, remember?), Here you can take a short break of about 15 minutes, they will give you water and fruit, that will give you energy for the road.
If you are exhausted (remember you have already walked for 3 days), you have a comforting option, from that last camp and 1:30 hour walking, is the Zaino area, a small town on the top of the Sierra Nevada, where you will have the option of taking a motorcycle taxi or a mule, which will save you 2 hours more of walking and you will arrive at Mamey (town where you arrived the first time) in 20 minutes.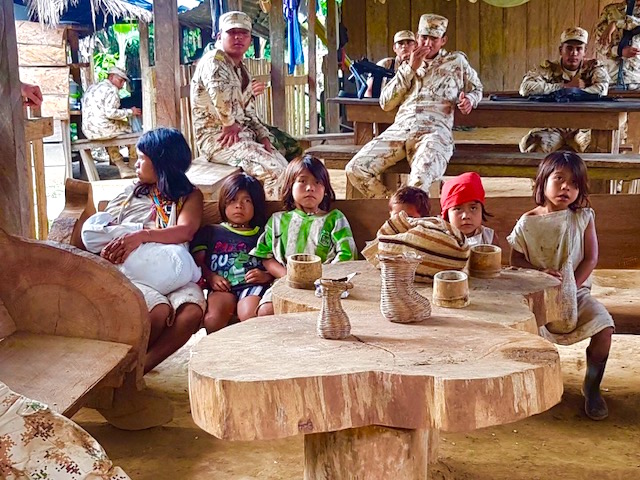 This option is commonly taken by those who are very sick or had some injury along the way, it is very common stomach infections because of water, because the water makes it drinkable through purifying pills, but if you consider that your defenses are weak, I recommend you buy bottled water in the camps instead of taking the one they offer you in the camp for free.
More or less like at 12 pm or 1 pm of the day, you will be arriving at the Mamey, happy, tired and satisfied of this great experience that without a doubt something will leave in you, it is a great effort that always results in something positive, the Mamo told us that we could not leave empty of there, there's something that we should learn and I am sure that the Sierra will leave you something to take you home as it was with me.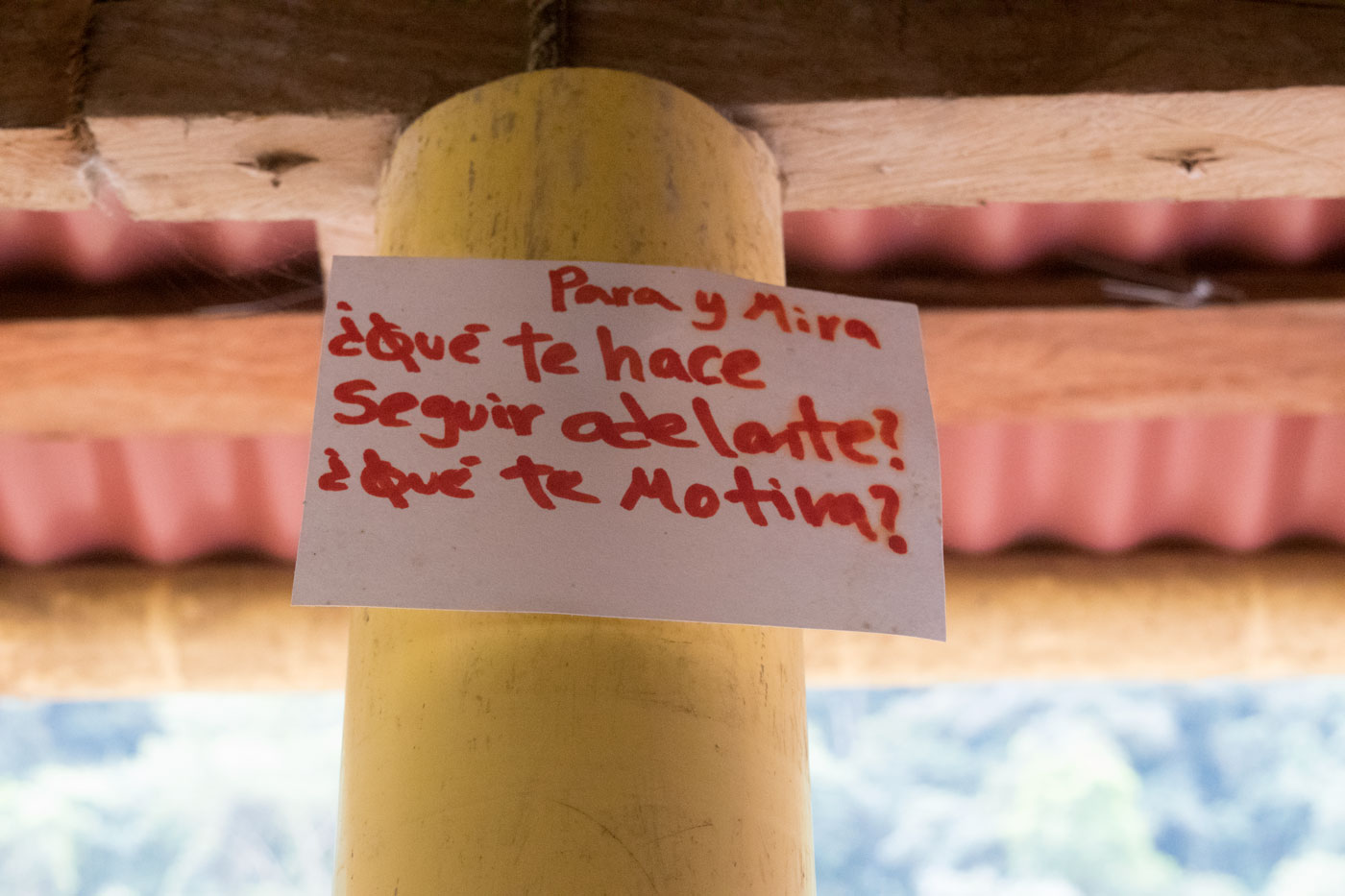 Tips to succeed:
• If you go too late, sick or very tired, it is better to take a motorcycle taxi for the last route, which no longer offers many landscapes, it is the most populated route to the Mamey.
• Remember to save some money for the last day, you will need to buy Gatorade, juice or pay the motorcycle taxi.
• At this point many are injured by the previous days , I recommend saving a couple of pills for the road if needed.
• When you are at the Mamey, remember to celebrate with a cold beer your triumph and say cheers!
Basic recommendations for Lost City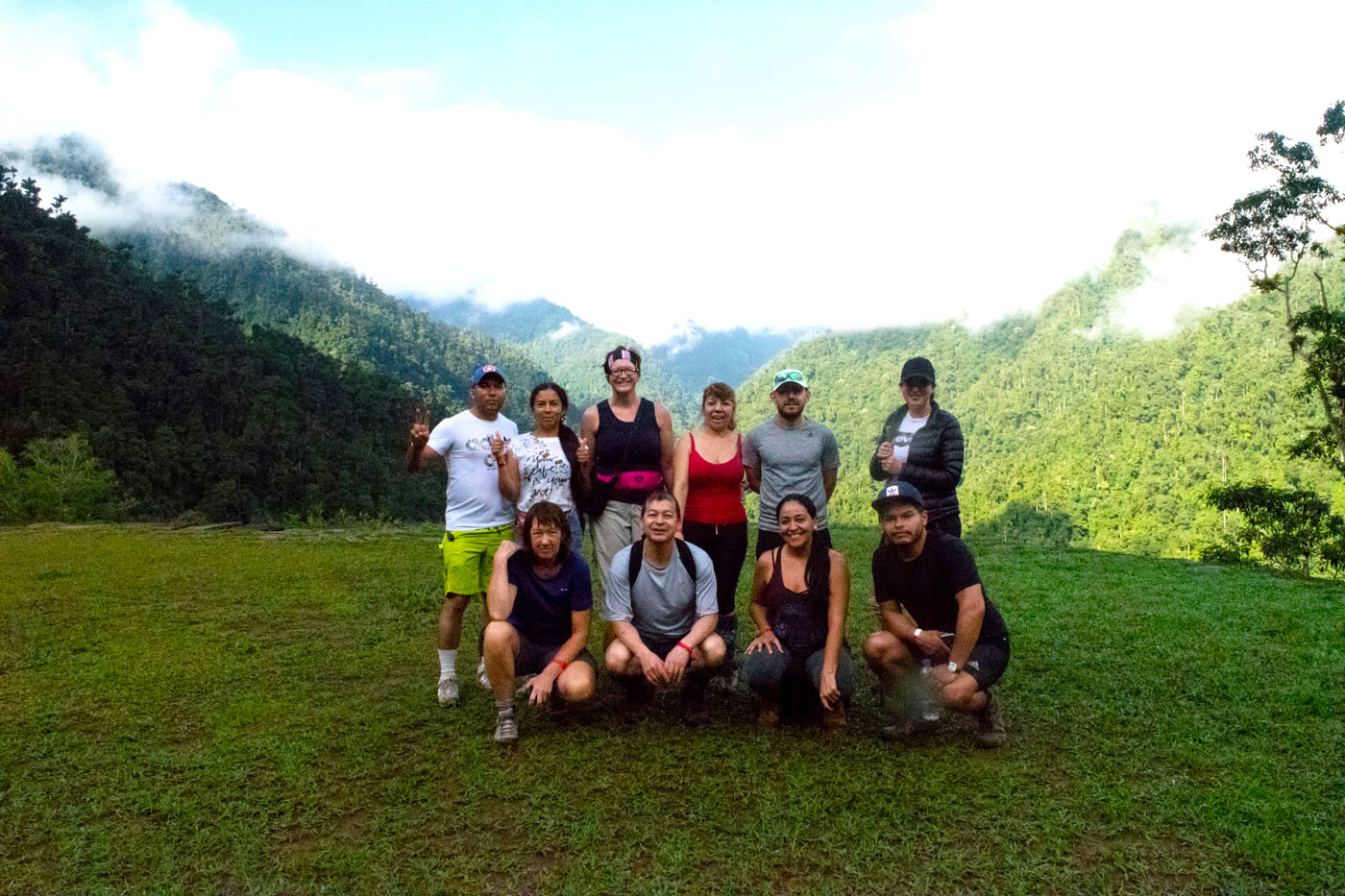 The tour to Lost City Colombia, is one of the most famous in South America, and without a doubt it is one of the unforgettable trekkings, although I must say that it is essential to have an interest for long walks or mountaineering.
Another option for those less experienced is to choose the Lost City 6 days trek, where in fact it is much more relaxed and easy. In the past it was only done like this, now having changed the operation and logistics of this tour, it is possible to receive more travelers and offer a better service, needing less time to get to Lost City.
What to bring?
Three yoga pants or pants that can dry quickly (humidity is very high).
Sandals (Hawaiian type)
Insect repellent
Sunscreen
A long pants, sometimes during the nights temperature descend.
A long-sleeved sweater
Lantern
Three shirts
Swimsuit
Light towel or yoga towel.
Personal hygiene items: soap, toilet paper, toothpaste.
Small backpack, try not to carry many things, only what is necessary.
Plastic bags (for rain)
3 or 4 pairs of socks.
If you take medicine bring it,  also something to ease the pain as Ibuprofen or dolex.
ID
Cash
On the internet you can find multiple Lost City reviews and several Lost City tour companies operating this tour, although from my experience I can tell you that most of agencies offer basically the same at same controlled price for Lost City trek, all must pay a contribution to the indigenous community of $30,000 COP for each tourist that goes up to Teyuna.
The Koguis benefit from this tourism because their help is indispensable to be able to make the food and supplies get to the camps, no one knows better than them the terrain and the conditions.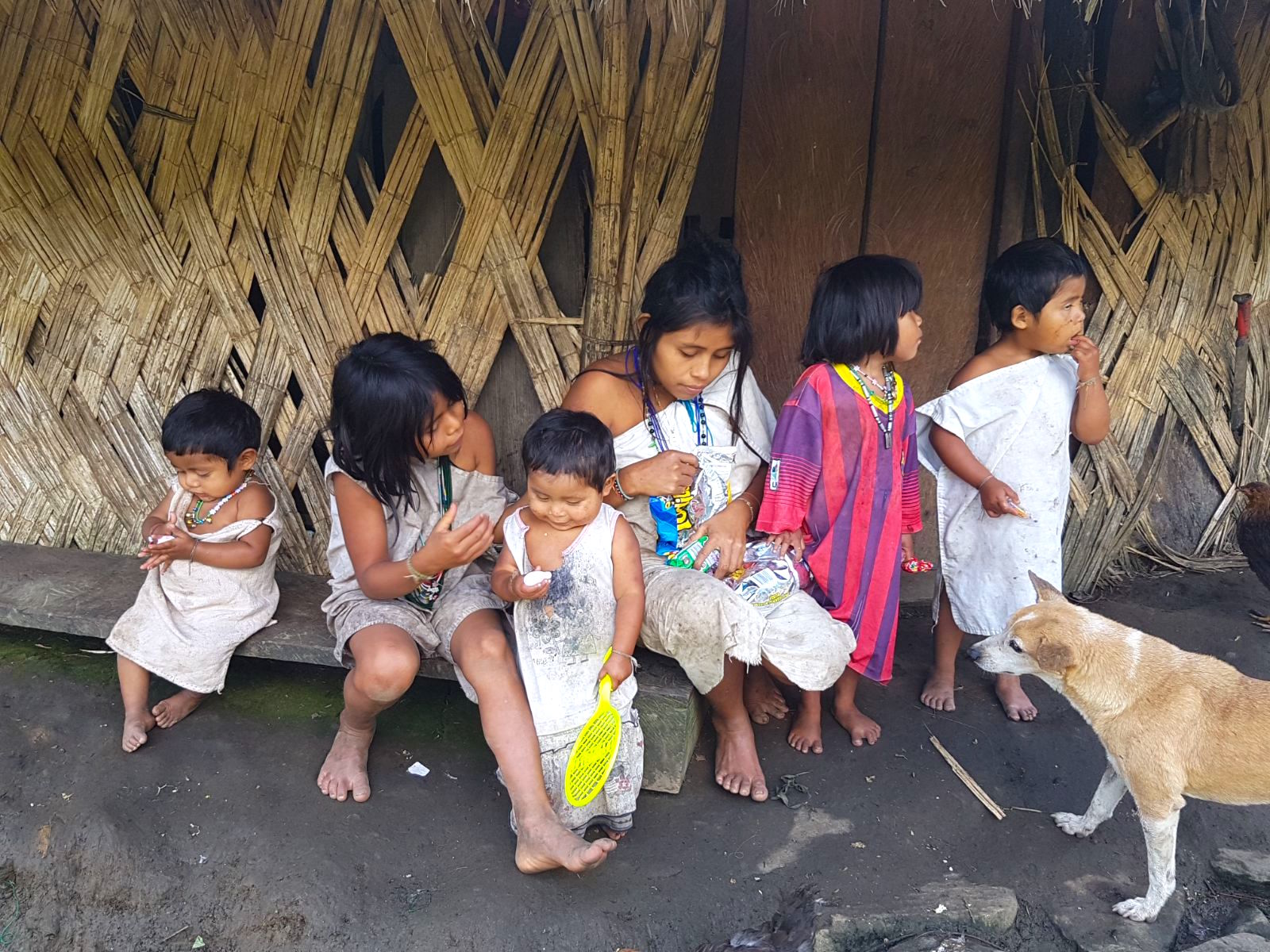 In this way, the agencies contribute to the development and well-being of the Sierra Nevada Natural Park, considered as national heritage, which is currently administered by the Colombian Institute of Anthropology and History (ICAH), a state entity under the Ministry of Culture.
The route to Lost City is the same with all the agencies, the service offered is perhaps the only thing that could differentiate between one another, the years of experience and the ability of the agency to support any situation, that is the main value offer that could help you choose a good agency.
Teyuna Colombia is one of the most recommended destinations if you want to discover the Colombian native heritage, it is undoubtedly a living heritage that deserves to be lived and known, by anyone regardless of nationality, you just need to appreciate nature and understand the value of a living culture preserved for more than 1,300 years as are the Taironas from which descend the Koguis, Aruacos and Wiwas.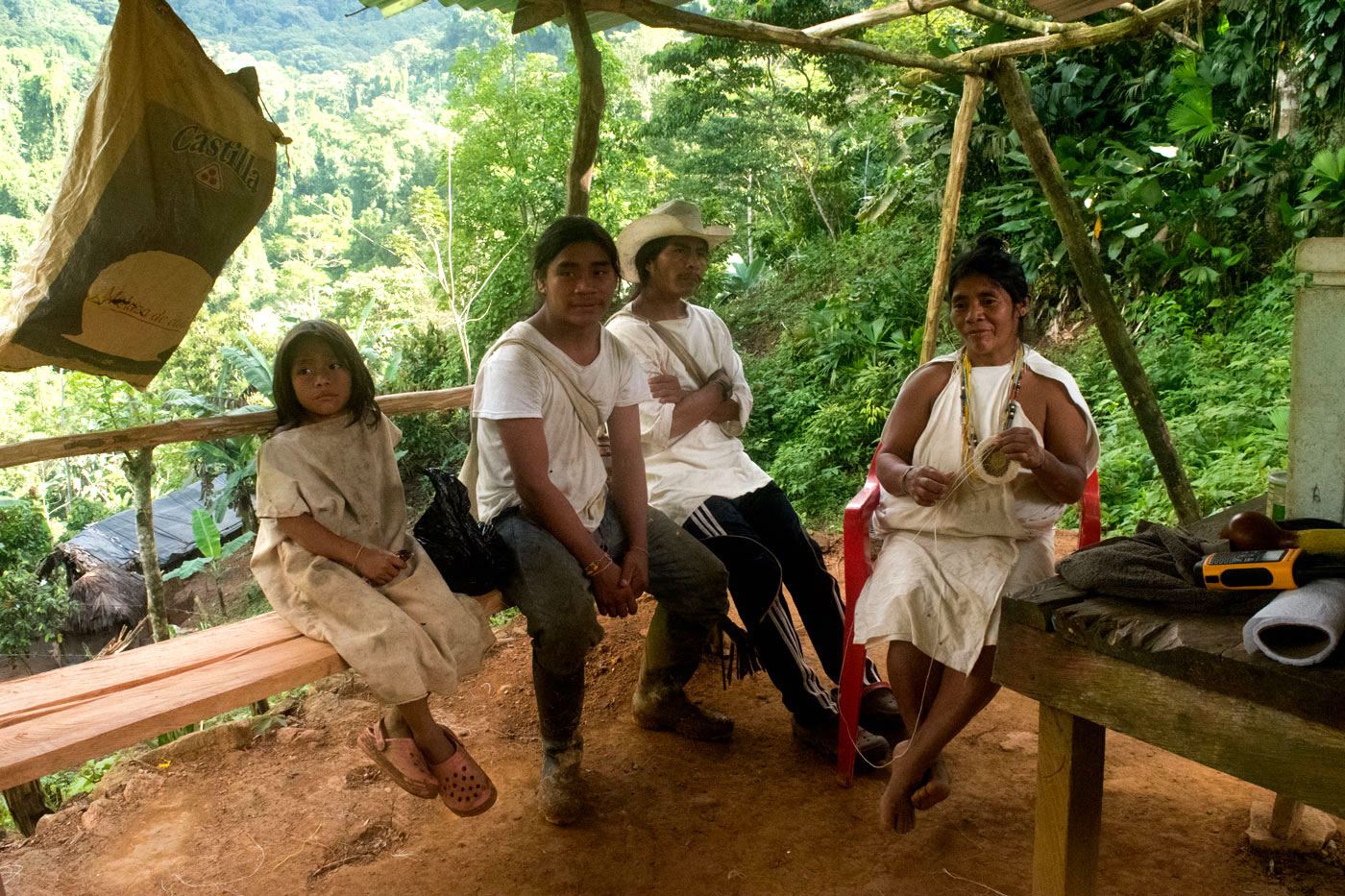 Today we can still enjoy all this, because it is also true, what are the national assets of any country, if they can not be enjoyed with conscience? We are a living part of the universe, and at the same time we are the universe experiencing itself, remember that.
Did you like this article?
Help us to share or visit my site for more articles about Colombia and Latinoamerica.